Get your price offer in 3 easy steps
1
Fill in the offer form
In just a few steps, answer the questions in the offer form that are necessary to create your tailor-made offer.
2
Confirm request
Our customer service will contact you personally to confirm your request and to clarify any final questions with you.
3
Get tailor-made offer
You will receive a tailor-made offer for your new solar roof.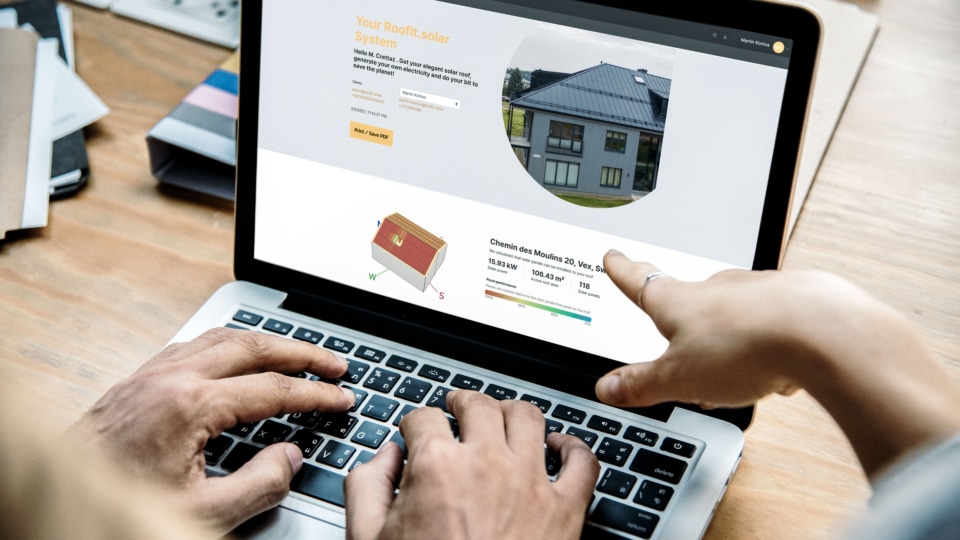 3D Solar Roof Planning Software
Based on your requirements and project criteria, we design a personalized 3D project in our proprietary roof planning software – the Roofit.App.
We also analyze the physical environment around your house, such as shadows cast by nearby buildings or trees. So you can get the most out of your residential solar system and enjoy your own electricity for decades to come.
Not ready for an offer yet?
Ask us anything!