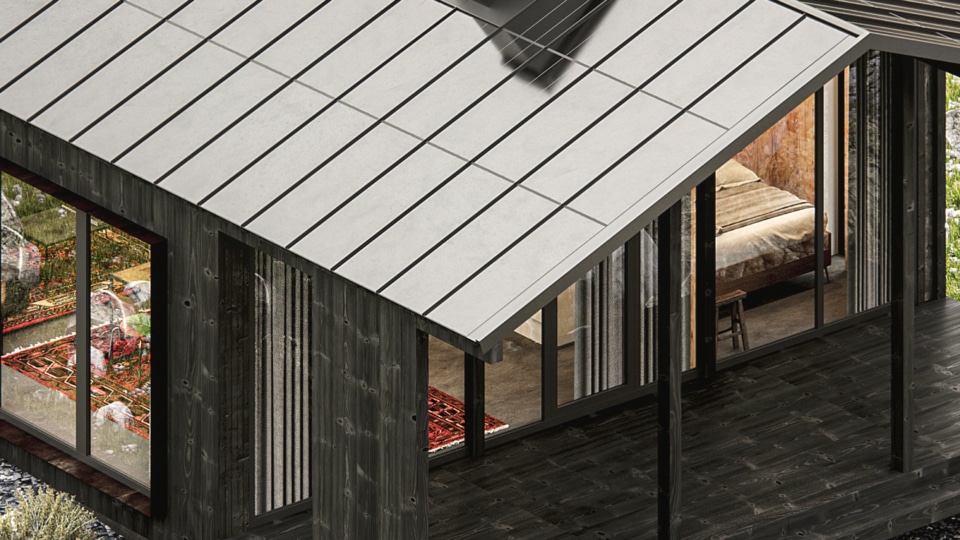 A solar metal roof – tradition meets high-tech
Roofit.solar solar roofs are based on traditional roofing techniques, paired with an aesthetic look and tried-and-tested, cutting-edge photovoltaic technology. The fully integrated, highly effective solar cells in the Swedish-made SSAB quality metal panels are almost invisible from a distance. The panels are hermetically sealed together to form a whole roof that will provide clean energy for your household for years to come.
Tried and Tested
Metal roofs have been built successfully for over 100 years. The traditional double-lock standing seam system of SSAB metal sheets has long been recognized as a mark of true roofing expertise.
Today, easy-to-install click-on modules of solar panels make building a metal roof even faster and easier for experienced roofers.
The Swedish-made, high-quality metal panels used in Roofit.solar roofs are sealed with the organic GreenCoat® coat. Our partner Ruukki is well-known throughout Scandinavia for producing high-quality, long-lasting roofing materials.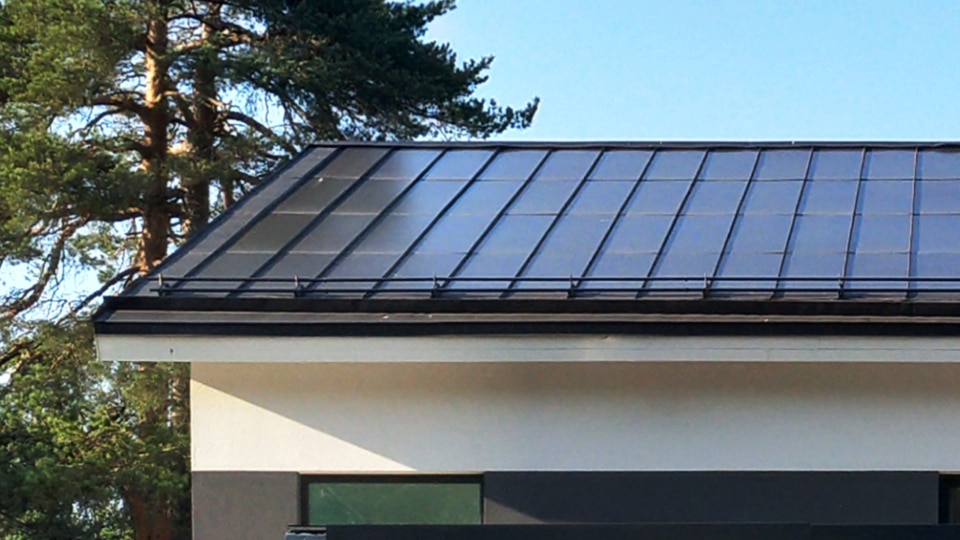 A Long-Lasting Roof
High-end metal roofs are considered a roofing system for a lifetime. If properly installed, they will last. Metal roofs do not rot, rust, split or crack. In general, the life expectancy of a solid metal roof is 50-100 years. For our quality metal panels, we offer a company warranty of 50 years.
Fire Secure
Metal roofs are highly fire-resistant. Moreover, they reflect the sunlight rather than absorbing it which helps you cool down your house in the summer.
Roofit solar solar roofs have received the highest fire protection grade (A). All the electrical systems are well concealed beneath the roof panels and can be connected to the grid by selected and Roofit.solar certified electrical engineers only.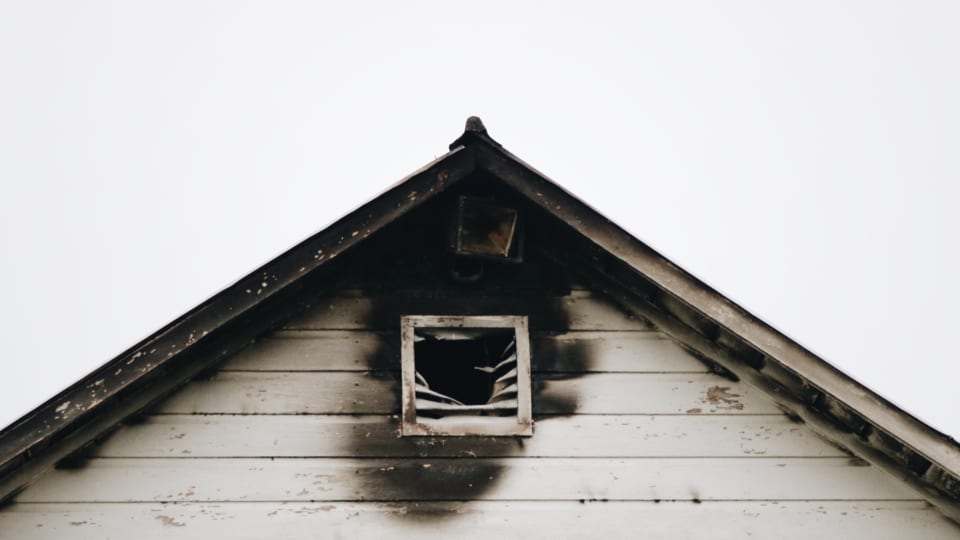 Lightweight
Metal roof panels are lightweight and thus easy to transport and install. They put little strain on the roof support structure and work well also for larger or older roof structures. As a result, a Roofit solar roof can be installed on most buildings that would not be suitable for the weight of a roof plus solar panels.
We provide an all-in-one service: We calculate your energy production needs, produce your 2-in-1 solar roof, deliver it, and then partner up with an expert roofing company for the installation.
Resistant to Storms
Metal roofs are durable and highly resistant to the elements. Thanks to hermetically interlocked panels, the roof offers maximum resistance to wind, rain, snow, and frost. If installed properly, there is no need for concerns about any leaks. Roofit solar solar roofs have also been tried and tested to withstand hail falling at 165.5 km/h.
Easy-Maintenance
Metal roofs do not need any special maintenance. They are resistant to any kind of insect and pest attacks, and require no regular professional cleaning aside from occasional heavy rain.
In the event of seasonal dirt from leaves or similar, the roof can be cleaned with some water from the hose if necessary. Thanks to the reflective surface, the snow will melt in the first spring sun.