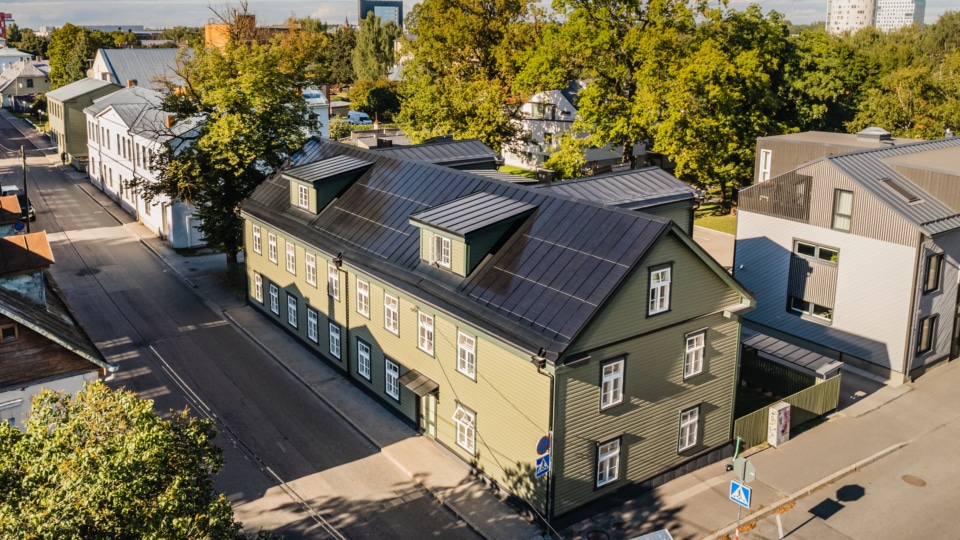 Looking to add solar to your services?
Our company is built on high-quality products and experienced partners. We are thrilled to be able to collaborate with some of the most professional installation and roofing companies – in Europe and all over the world.
Roofit.Solar solar roofs combine hundreds of years of roofing tradition with cutting-edge photovoltaic technology. We build scalable, mass-market suitable solar roofs that help you meet your customers where they are now and in the future.
As member of our partner network, this entails combining your expertise with an innovative product that will be in demand not only today but for many years to come.
We strive to make the installation of our solar roofs as simple as possible for you: Our roofs are lightweight, made of tried-and-tested materials, and simple to install with traditional, well-known roofing techniques.
Product quality and your experience as our partner is extremely valuable to us. If you become an official Roofit.Solar solar roof installer, we will provide you with all the tools you need to provide the best solar service possible to your customers. This includes planning software, hands-on training, installation guides, and marketing support.
Solar is booming. So can your business.
Solar energy production from the rooftop is becoming everyday business. At Roofit.Solar we see a clear trend: demand for personal and commercial solar energy production is increasing by the day. This is due to more widespread consumer awareness and renewable energy incentive programs.
Adding solar to your services is an excellent way to boost revenue, future-proof your operations, and do something valuable for the environment.
With our sleek, Nordic-style metal solar roofs, you will be able to offer your customers a practical investment as well as an aesthetically pleasing green energy solution on their own rooftop. Solar roofing will be the key for staying competitive in the business and provide excellent customer service.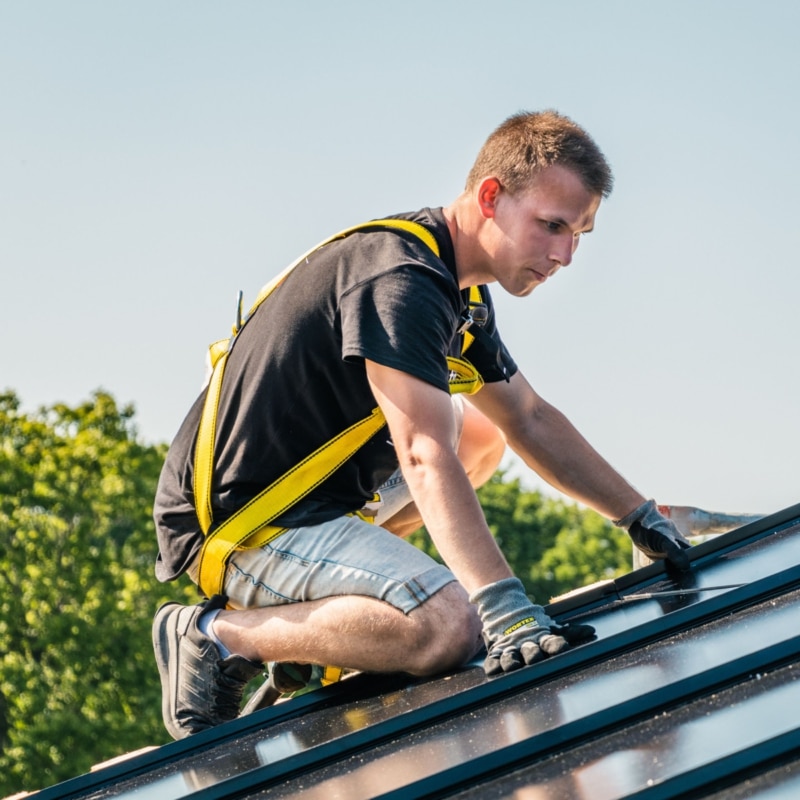 Invested in your success
We understand that happy partners make for good business. That is why we are committed to providing our partners with the tools and know-how they require to succeed. We provide training, sales and marketing assistance, access to custom software, and much more to make solar as simple as possible for you.
You will be a part of a growing and exciting solar network that provides you and your customers with a high-demand, high-quality, long-lasting roof that will pay for itself.
Full-Training Provided
We will provide all the necessary training concerning our solar technology. You will receive detailed video tutorials and training guides – and a hands-on experience if required. Let us take care of the solar part while we rely on your metal roofing techniques.
---
Easy-to-use 3D roof planning software
We provide you with our own planning and analyzing tools. Our software is designed to cater to the needs of both your company and your clients. It will not only assist with real-life calculations and project management but will impress your customers with visualizations and 3D planning.
---
25-Year Warranty
We want to make it as simple as possible for you to incorporate solar into your existing installation portfolio. Thus, we offer a power warranty on both our roofing material and the photovoltaic system. Our product warranty includes a 10-year warranty on the roof panels and a warranty on 80% power output after 25 years.
Solar solutions for sustainable cityscapes