Why Join Us?
Want to be part of the future? Better yet, want to create the future while empowering people to produce their own energy and protecting the planet?
Solar has been one of the fastest-growing sectors recently, as clean energy should be.
Roofit.Solar produces solar roofs that are cost-effective, simple to install, and look beautiful. Thanks to our ground-breaking products backed by unicorn investors, we are growing rapidly.
Sounds good? If so, maybe you are our next team member!
We are looking for brilliant minds to join our multicultural team of dedicated experts and specialists with different backgrounds, yet with the same goal – contributing to a better future for people and the planet.
Life is short, so work should be fulfilling and fun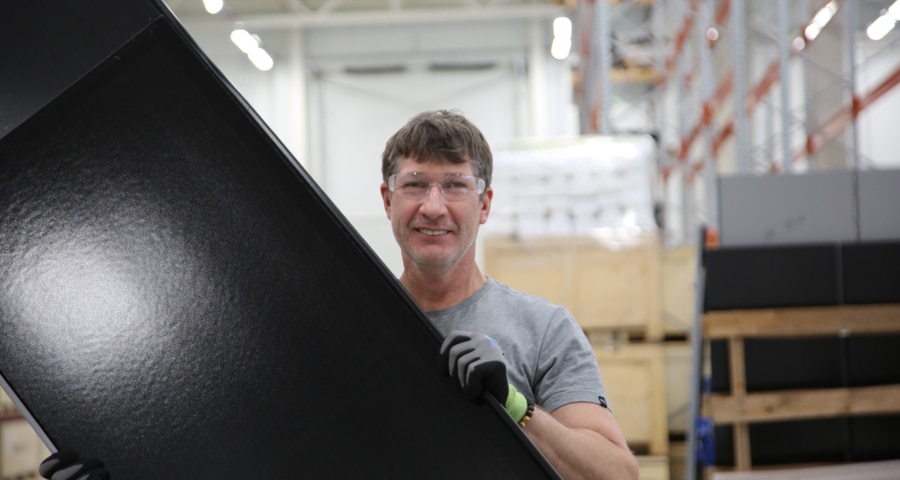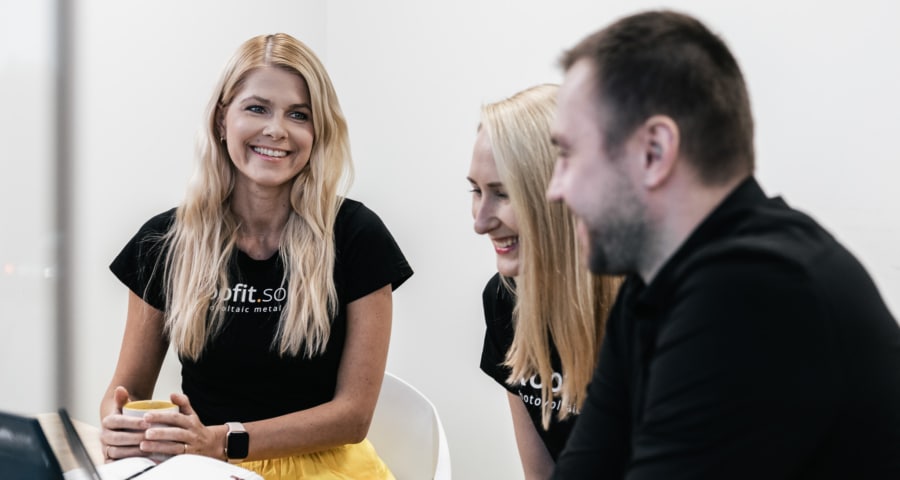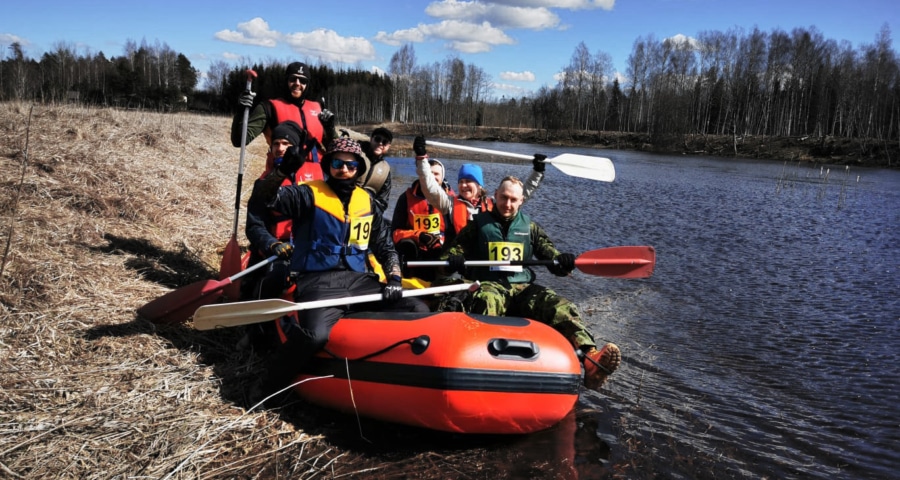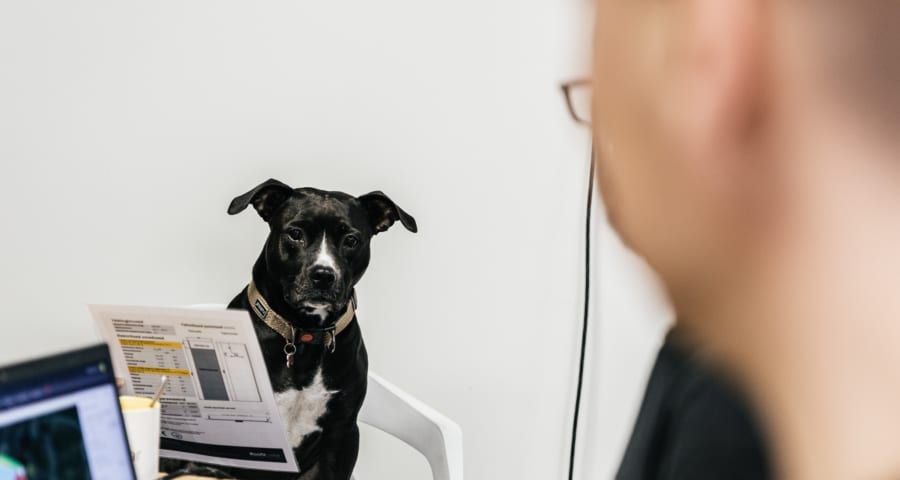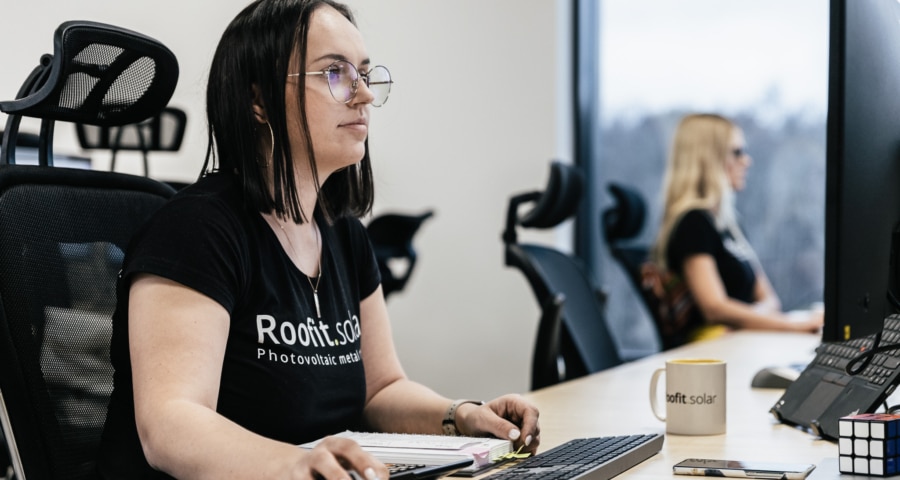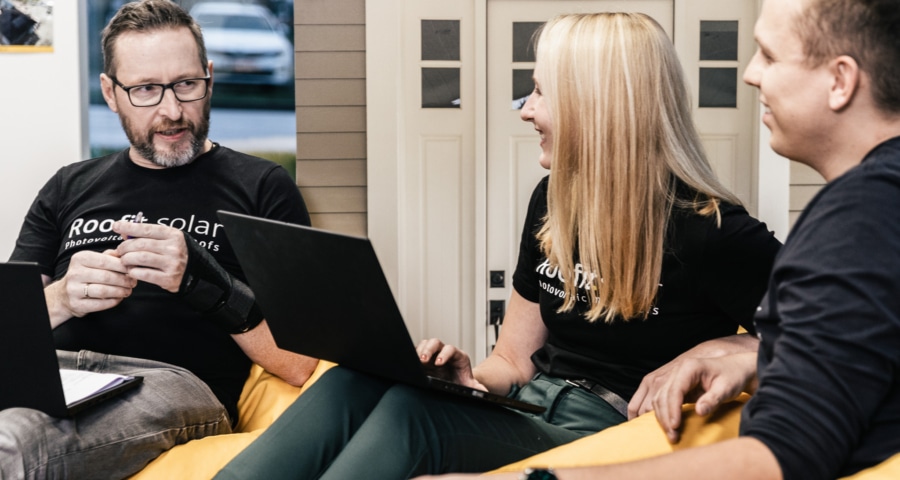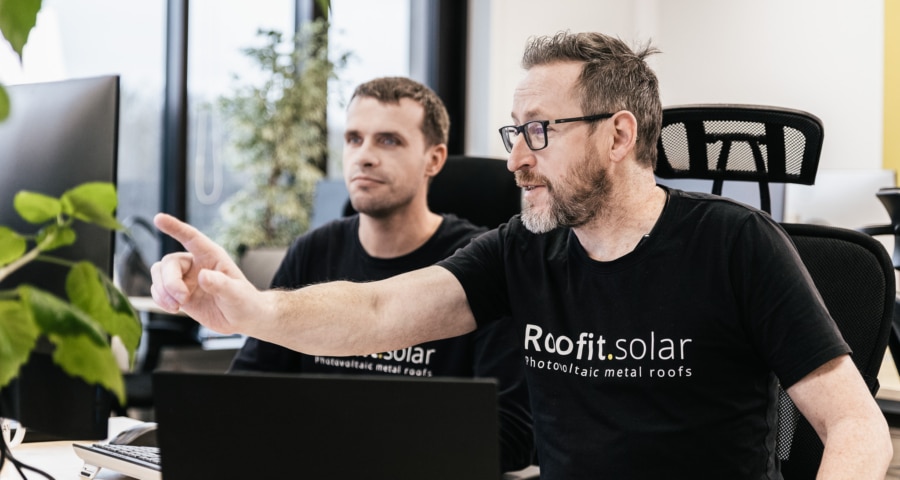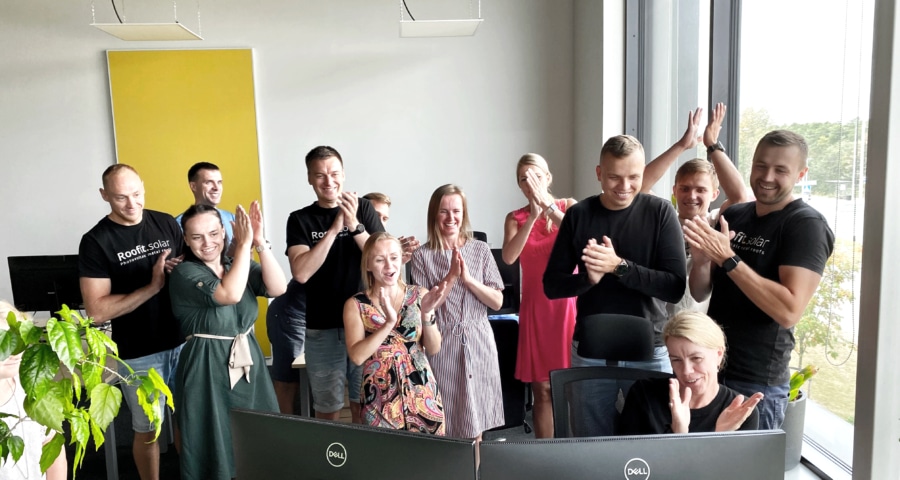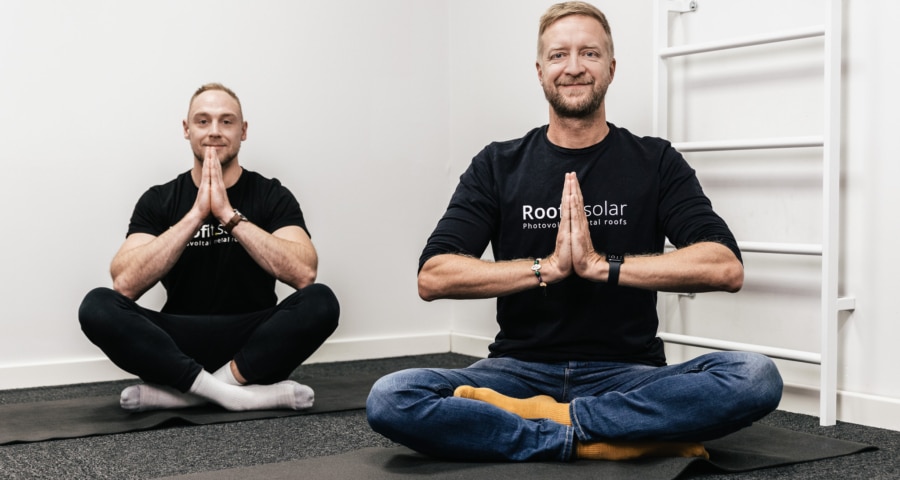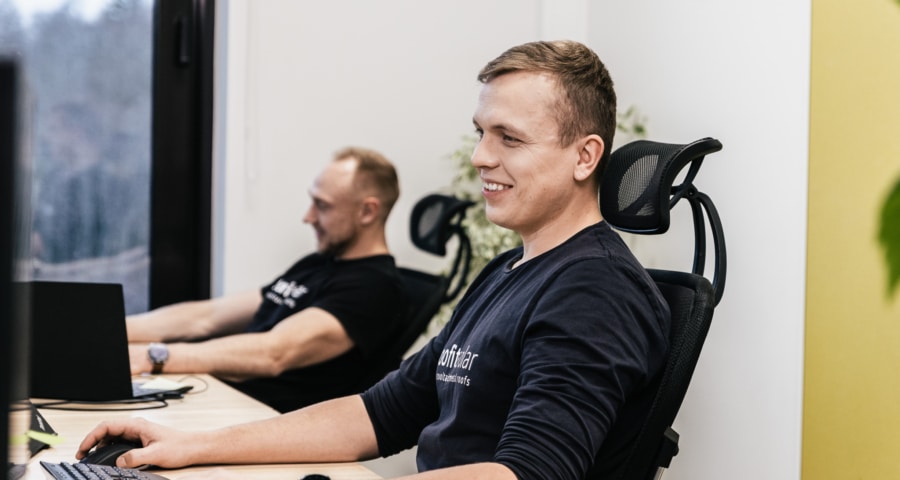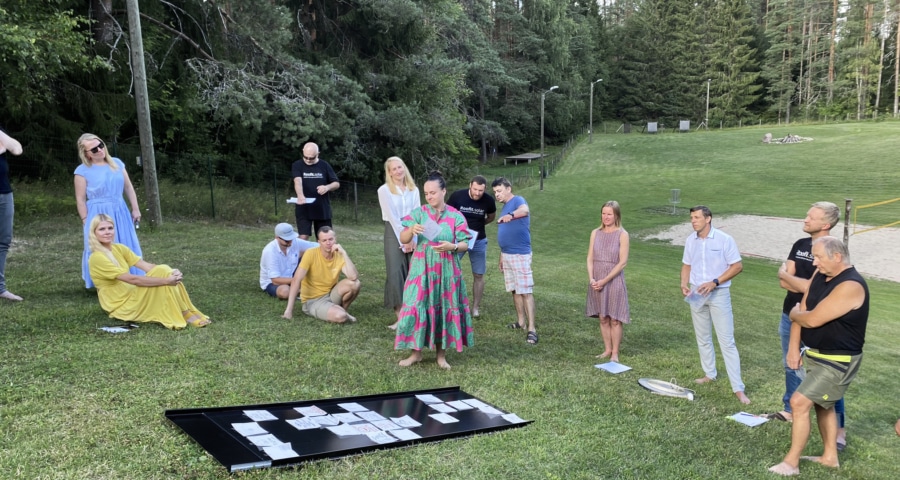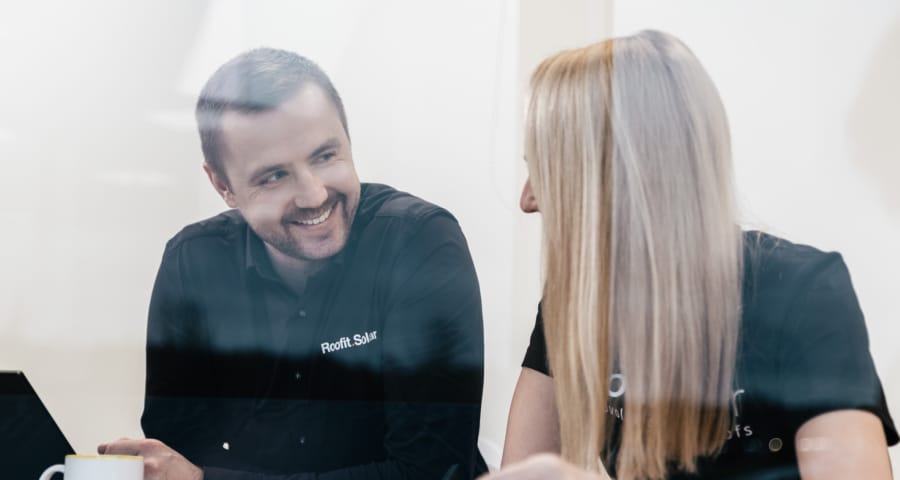 Our Purpose:
Roofit.Solar - for a cooler planet! ...For a Cooler Planet!
Rising sea levels, heat waves, fires… These are the results of global climate change.
Sadly, that's just the beginning.
The global CO2 limit will be depleted in less than 6 years, causing the world to overheat by 1.5°C.
That's not cool. Not at all.
This is where solar energy enters the story.
Solar panels are an excellent option to make the transformation to a clean, sustainable, and, simply, a better way of life. The downside is, they contribute to visual pollution in urban areas. That's not cool either.
Here at Roofit.Solar, our goal is to provide homeowners with energy independence through A+ solar panels that combine the traditional Nordic metal roof design with cutting-edge solar technology. Our award-winning panels generate 100% green electricity for a cooler planet. Last but not least, they look cool. (Pretty cool.)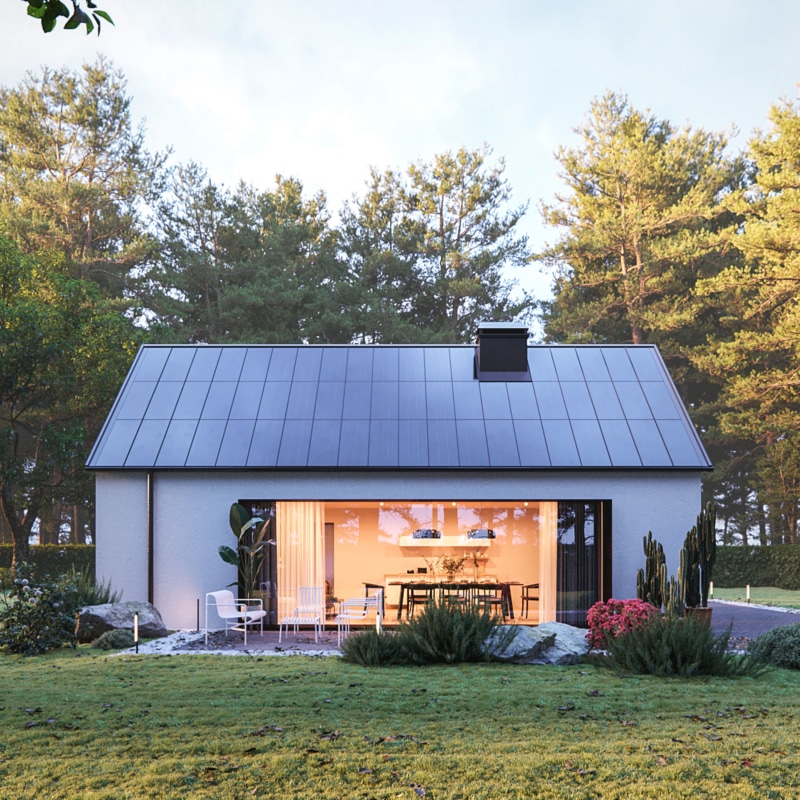 How we operate?
To fulfill our purpose we act in line with our core values:
Giga.Care
Mega.Trust
Impact.Passion
Design. Devotion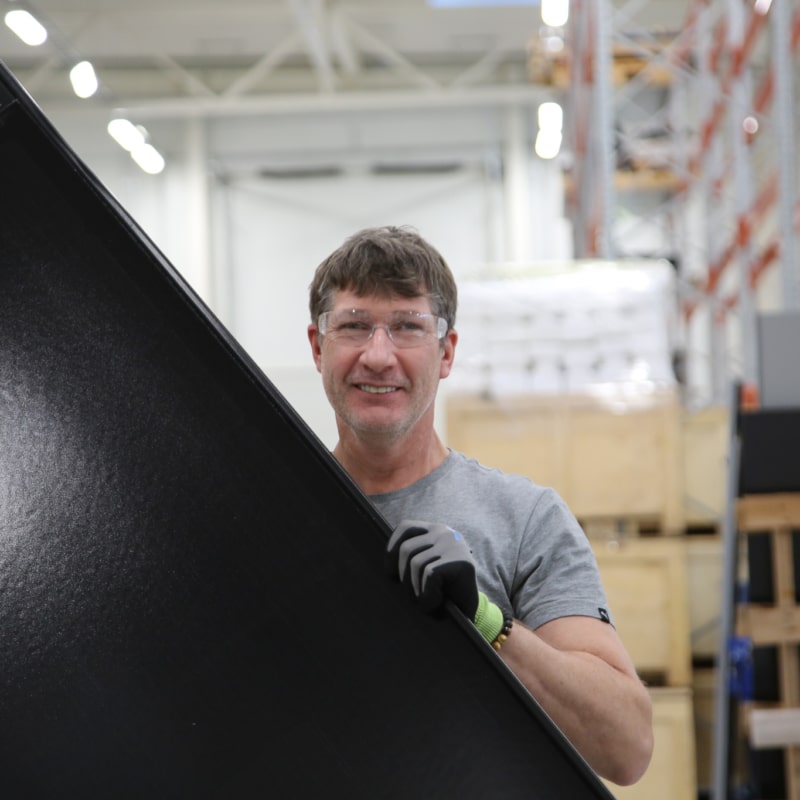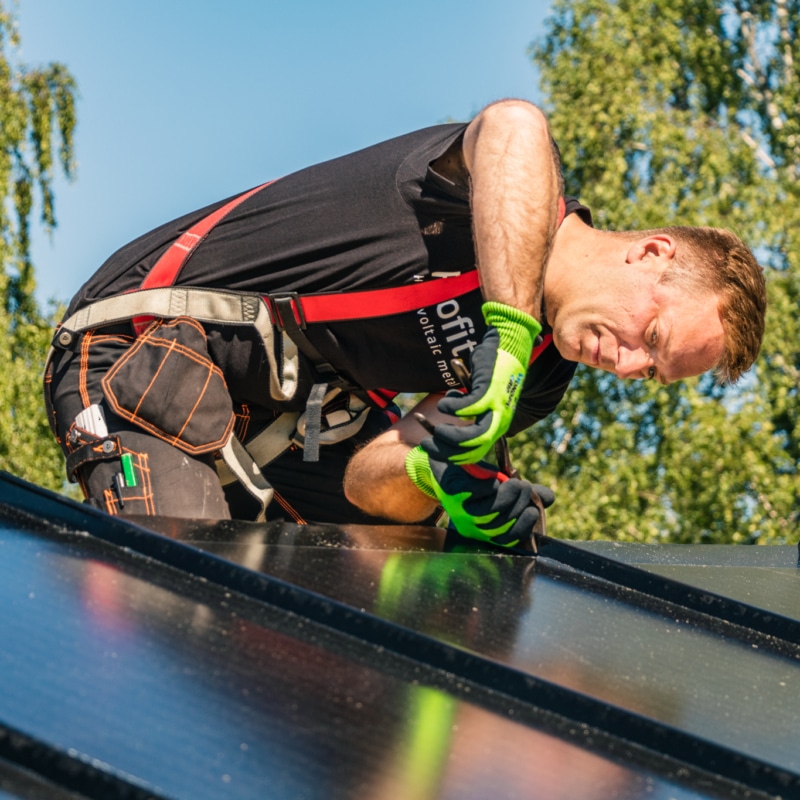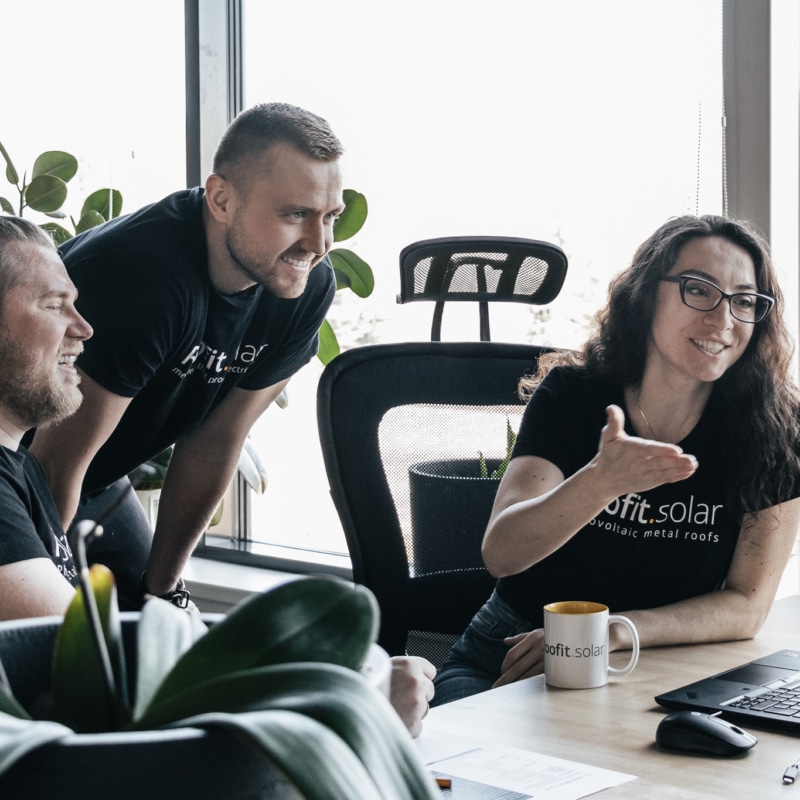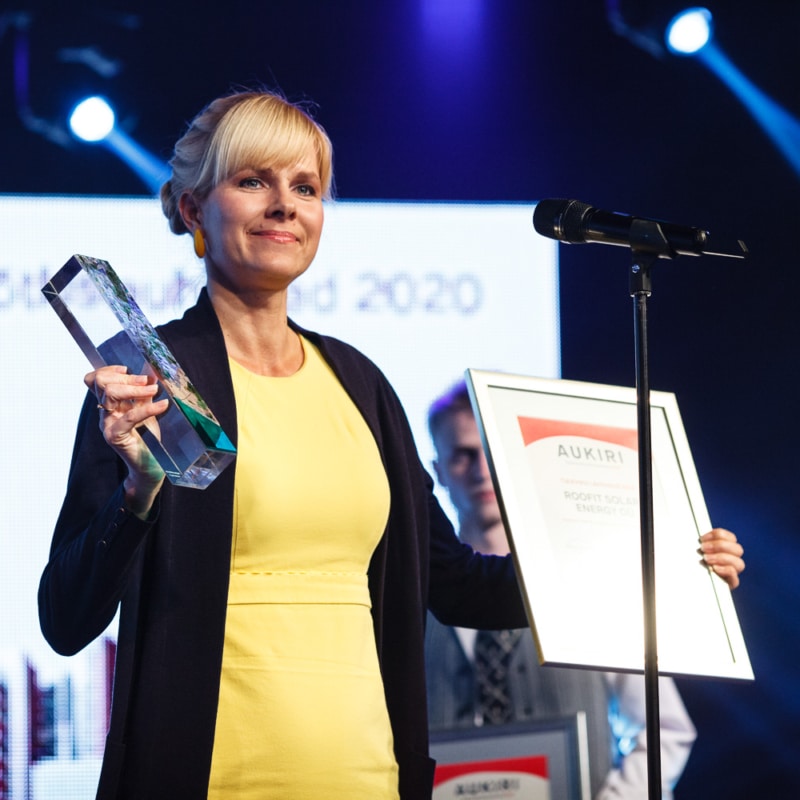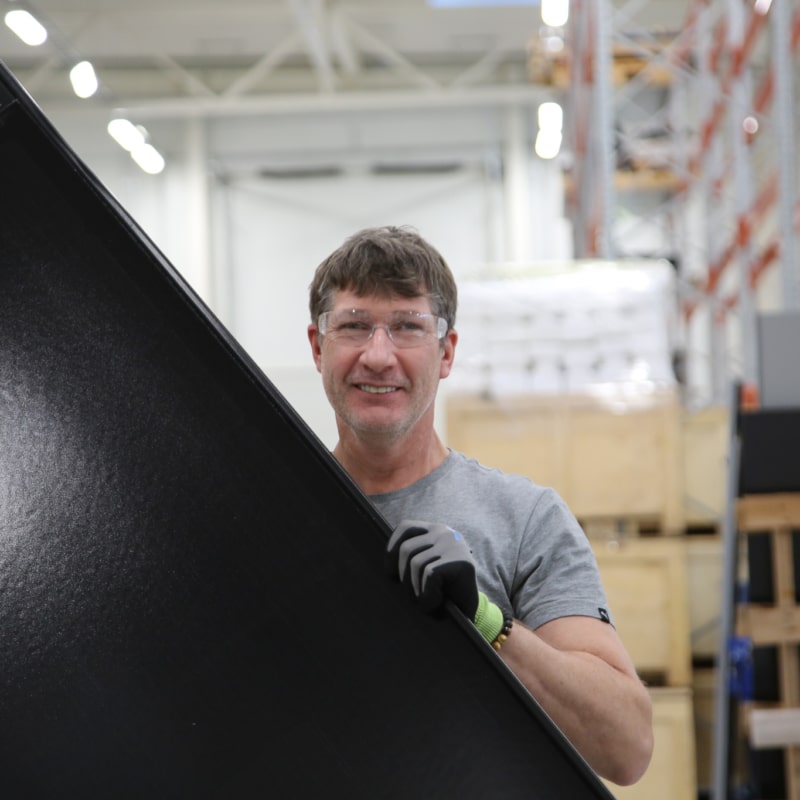 Giga.Care
We love generously—self-love, client-love, colleague-love, and planet-love. We do our job in a way that the outcome helps other teammates and makes their life easier as well.  We care about our clients knowing that we share the same purpose of protecting our planet. We know each other's strengths and also how to celebrate them. We always take our quality time when we need it. Because we know that, without self-care, none of the above can happen.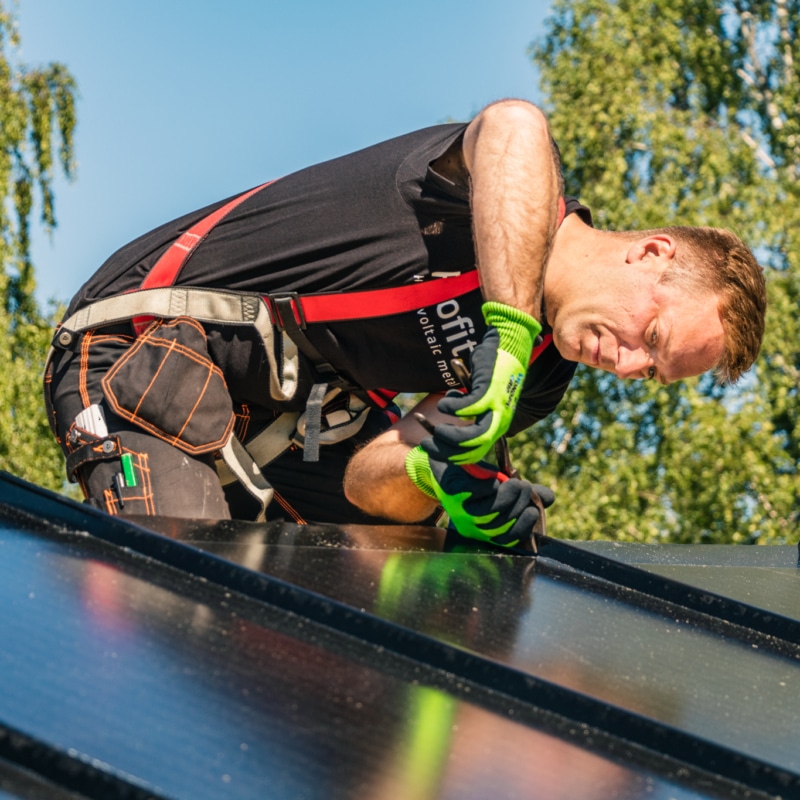 Design.Devotion
We enjoy the process and aim to improve the outcome each time. Solar power is a disruptive technology, and so are our processes. At Roofit.Solar, we have the courage to do things differently. We dare to change the processes, overthrow the non-functional strategies, and optimize them for our team. We pride in not only designing great solar panels, but processes for the Roofiters.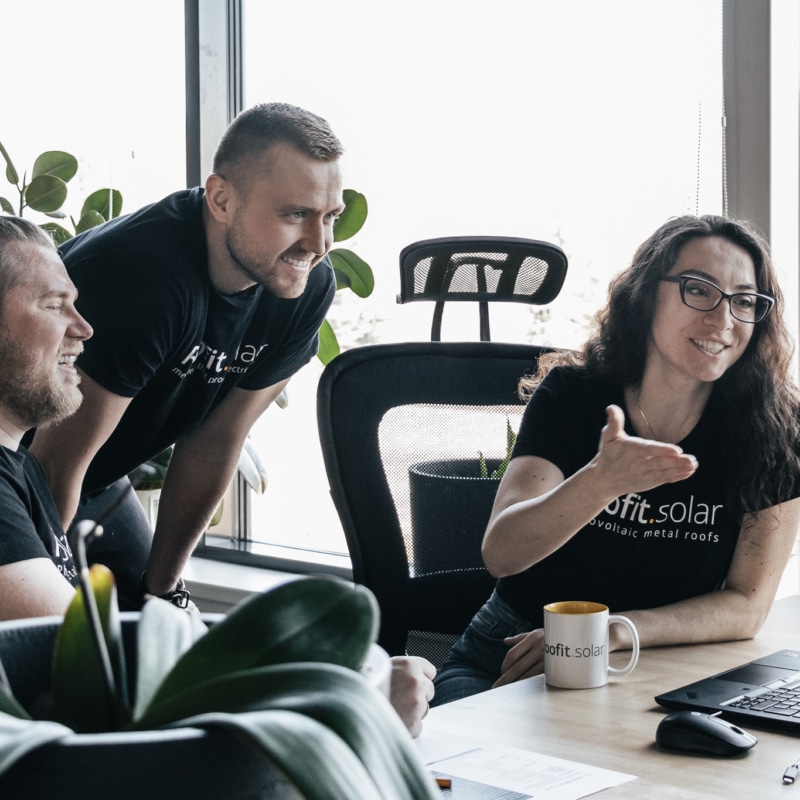 Mega.Trust
We trust ourselves and our team - we build trust in our community. Honesty. Respect. Feedback. If we were to pick three words to define our team, these would be the winners. Here at Roofit.Solar, we take "being solution-oriented" and "giving and receiving constructive feedback" not as buzzwords, but as necessary components of our work. We respect everyone's skills and backgrounds. Original ideas, disruptive perspectives, and eye-opening learnings are our favorites.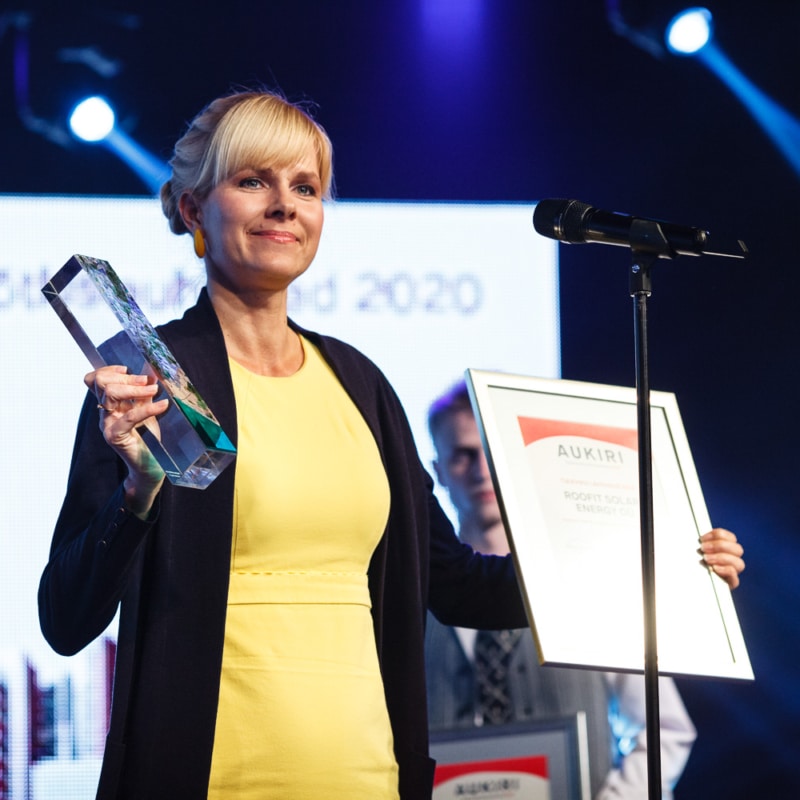 Impact.Passion
We do our job knowing even the smallest task at Roofit.Solar contributes to a better future for all. Sustainability at work, sustainability at home, sustainability in the world. This is our motto, this is where we stand. Step by step, roof by roof, we are aiming to make a positive impact in the world. We, as a team, live and breathe sustainability, and we are truly proud of that.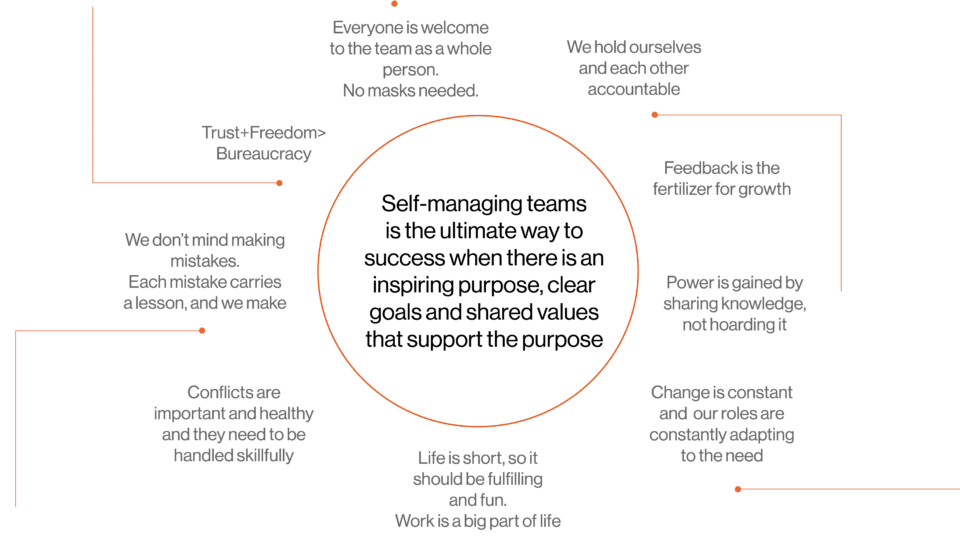 Our beliefs about leadership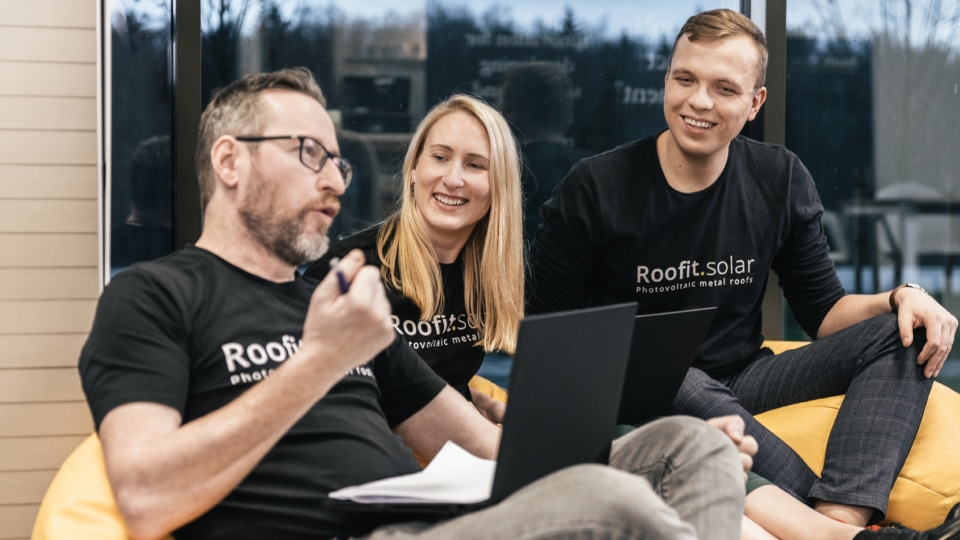 What we offer?
To be part of creating carbon neutral economy
We care about our planet, and we do mean it. By joining Roofit.Solar, you will come to work (or work from home) every day knowing that you are helping more and more people be prosumers, and reduce their carbon footprints.
---
Startup atmosphere
We love developing new ideas and experimenting with them, as much as we love our planet. Roofit.Solar is a place where you can test new approaches, take on different tasks if you want to,  learn from a fast-pace environment,  and, last but not least, have lots of fun.
We speak highly of ourselves, but so do our people
Diverse, fast, caring, and fun are the first words that come to my mind when I try to describe Roofit. Every roof is different, and every client is different. Getting a roof installed is an amazing team effort where so many professionals contribute full-heartedly. I love that my voice matters, and I can get involved in various areas of company development.

Kirsti Lukman
Sales Assistant
I like working here because we have inspiring colleagues that motivate me to be more productive. We all work towards the same goal, so everyone does their best and helps each other. I also like that we have many social gatherings both - during work and outside of work hours.

Kaur Ots
Product Developer
I joined this team because I saw here is a real opportunity to make a significant and meaningful impact on a global scale. You have the freedom to design your own role and be as involved as you feel. You can really be yourself, there are no managers, and we don't need them because we are motivated by what we believe in. We are a team you can trust and rely on.

Martin Kontus
Chief Information Officer
At Roofit.Solar, I like the atmosphere and jokes with my colleagues. I love the opportunity to be so independent, which helps me to develop and grow faster than I thought I was capable of.

Keneth Parbus
Sales Specialist