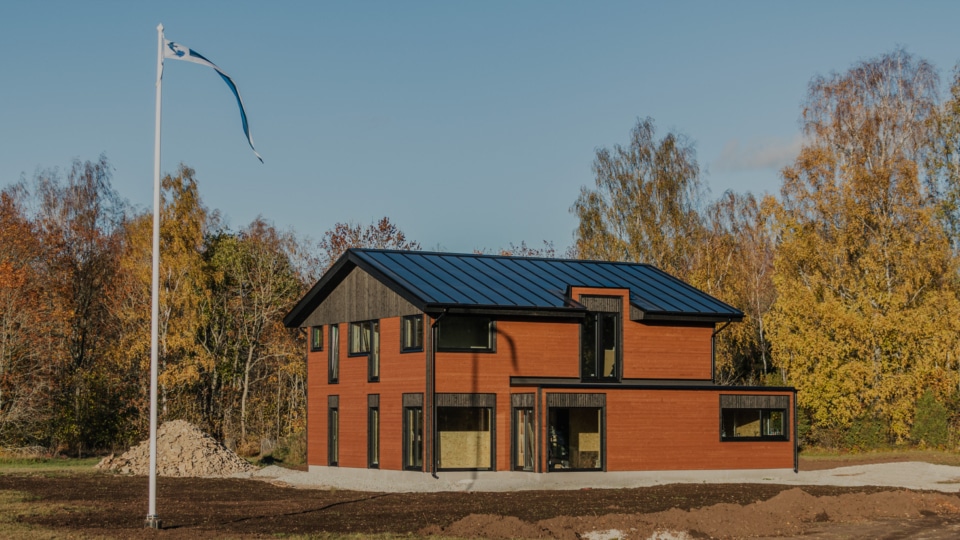 Green ICT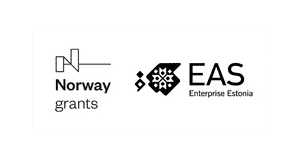 Estonian-Norwegian cooperation program "Green ICT"
Roofit.Solar, a manufacturer of innovative solar roofs, started new ambitious development projects with the support of the Estonian-Norwegian cooperation program "Green ICT".
The aim of Enterprise Estonia's Norwegian program "Green ICT" is to support the sustainable development of Estonian entrepreneurs.
Roofit.Solar is expanding its production, attracting new investors and developing two new and unique electricity generating roofing materials.
Roofit.Solar opened its first production building in Tallinn a year ago, however, today the production area has already been expanded twofold. The company plans to fully automate the production line and develop a solar roof planning software needed for global growth.
"Thanks to the new solar metal roof planning software, we can make the whole process more efficient. By 2025 there will probably be at least 10,000 our metal solar roofs around the world," said Andri Jagomägi, CEO of Roofit.Solar.
"The installation of clickable solar panels is faster and cheaper. Builders, architects and real estate developers are already in line to get this product for new roofs," Andri Jagomägi said.
"More and more customers are asking for a roof solution with solar panels and are pleasantly surprised to hear about Roofit.Solar building-integrated solar panels. Thanks to the cooperation between Ruukki and Roofit.Solar, the customer receives a high-quality two-in-one electricity-producing roof," said Kristjan Keert, Baltic Sales Manager of Ruukki.
Roofit.Solar is a fast-growing Estonian company that has developed a unique metal roofing material integrated with monocrystalline silicon elements. The innovative solar roof looks like a traditional steel roof and is electrically as powerful as conventional solar panels. Currently, standing seam solar panels are being produced that are integrated with Ruukki's profile and fit well with Scandinavian architecture. More than 300 Roofit.Solar roofs have already been installed, mainly in Estonia, but also in Sweden, Germany, Austria and Norway.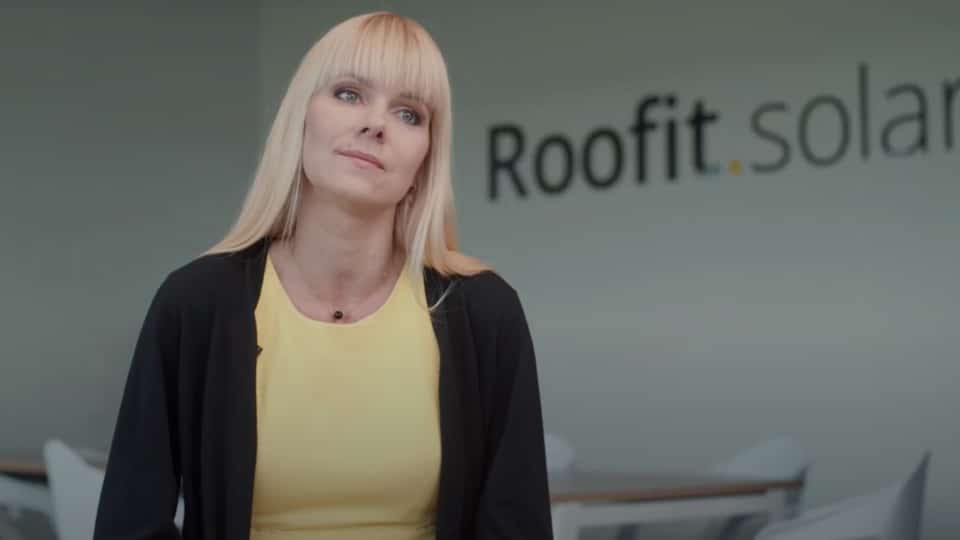 Roofit.Solar process innovation for developing software and automated production line
Project EU53899 "Roofit.Solar process innovation for developing software and automated production line" has been supported by Norway Grants "Green ICT" programme. The implementation period of the project is 15.07.2020-14.01.2024 and the amount of the grant is EUR 699 913. The project manager is Kaia Treier ().
Roofit.Solar innovative metal roof replaces traditional solar panels with a 2in1 roofing solution that produces electricity across a thin photovoltaic layer that covers a metal sheet. This makes installation of solar roof the same as that of a regular standing seam metal roof. Steel is the most environmentally friendly roofing material and recyclable for countless times, therefore, the use of metal roofs shall be encouraged. Roofit Solar Energy needs Norwegian Green ICT support to accelerate our processes in order to make this innovative material available to a large number of households. 
The objective of this project is to innovate and automate the production process and sales tools of the innovative and sustainable Roofit.Solar metal panels. We focus to develop a new Roofit.Solar software, that can be used globally for designing and planning of metal solar roofs and facades.
By year 2023 Roofit.Solar has developed software that combines designing, planning, and selling a solar roof into a single software called Roofit.App. It enables users to draw roof plans, analyze energy production, and create offers with automatically calculated materials. The software also includes a sales tool for creating indicative offers efficiently.
We have a Norwegian partner, a roofing company Søran AS, which will contribute to the success of this project with their knowledge and experience. The contact person is Arild Frøberg arild@soran.no.
Roofit.solar product development
The Roofit.Solar product development project EU53901 was financed by the Norwegian-Estonian cooperation program Green ICT. The project took place between 15 July 2020 and 30 March 2023. The financing total was €601 147, the project was led by Helen Anijalg (). 
The goal of the product development project was to develop two different products: building-integrated metal solar roof panels that would enable more people to produce solar electricity on their rooftops, and thus reduce the global CO2 footprint. Every 10 kW solar roof (approx. 66 m2) has a positive impact on the environment over its lifetime (30+ years in total) which is equivalent to 78 car trips around the world. 
With the product development, we wished to expand the selection of metal roof panels that produce solar electricity. Thanks to the new products, more people will be able to go solar and start producing sustainable energy on their rooftops – thus reducing the amount of fossil-powered electricity and CO2 emissions. 
As a result of the project, we developed three new products between 2020 and 2023: the ClicSeam roof panel, the wide Click roof panel, and the narrow NuClick roof panel. The first roofs with Roofit.Solar ClicSeam were built in Sweden in 2021. In the summer of 2022, the pilot projects with the wide Click panels were built in Estonia, near Otepää and Kuusalu. The first NuClick panels were installed in 2023 – in Nõmme and, additionally, on a bicycle shed near the Roofit.Solar factory building.  
Following the successful completion of the pilot projects, the sales process of ClicSeam and the wide Click panel began in 2022. Mass production of the narrow NuClick panel will start at the end of 2023. Pre-orders are accepted via email () or via personal contact with Roofit.Solar sales engineers.  
The feedback from homeowners, architects, contractors, and partner roofing companies to the new products has been very positive. At the final event of the project on 23 March 2023, we presented the new roof panels to the Estonian architects and construction related professionals. The architects were pleased with the new products, amongst others, they positively highlighted the attractive look of the new panels, the power capacity, and the compatibility with the widely used Ruukki roofing products. More detailed information and technical data on the new Roofit.Solar roof panels can be found here: https://roofit.solar/solar-roof/solar-roof-panels/
The product development project also had a positive economic and social impact, increasing company revenue and exports, creating new jobs and raising awareness on solar electricity thanks to different publications, and, last but not least, achieving a reduction of CO2 with every solar roof built.
Another substantial value of the new products will be the effect on urban and rural architecture. Roofit.Solar roof panels will prevent visual pollution created by the traditional type of solar panels as the electricity-producing solar modules will be integrated within the roof and are not visible from afar. The highly homogeneous metal solar roofs are easily integrated into cityscapes as well as rural architecture.  
The goal of the Norwegian-Estonian cooperation program "Green ICT" by Enterprise Estonia was to support the sustainable development of Estonian companies.
Roofit.app developments
Project "Roofit.app developments" (2014-2021.1.02.22-0189) is supported by Norway Grants "Green ICT" programme. The implementation period of the project is 01.02.2023 – 30.04.2024 and the amount of the grant is EUR 149 931. The project manager is Martin Kontus ().
The project builds on the Green ICT project "Roofit.Solar process innovation for developing software and automated production line" (EU53899) in which the Roofit.app was created. The aim of this project is the further development of Roofit.app to external target groups. Today the Roofit.app software is used by Roofit.Solar sales engineers and company's partners like roof installers and distributors. With this project, we will focus on the needs of external target groups (e.g. architects, design engineers, energy efficiency engineers-consultants) to enable the use of Roofi.app in their work in discovering the opportunities of building integrated photovoltaics (BIPV). The dissemination of project results and outcome will be implemented by Roofit.Academy. Enlarging and diversifying Roofit.app target groups will have a positive impact on the company's economic growth as well as contribute to the implementation of climate policy.