Beautifully designed in every way.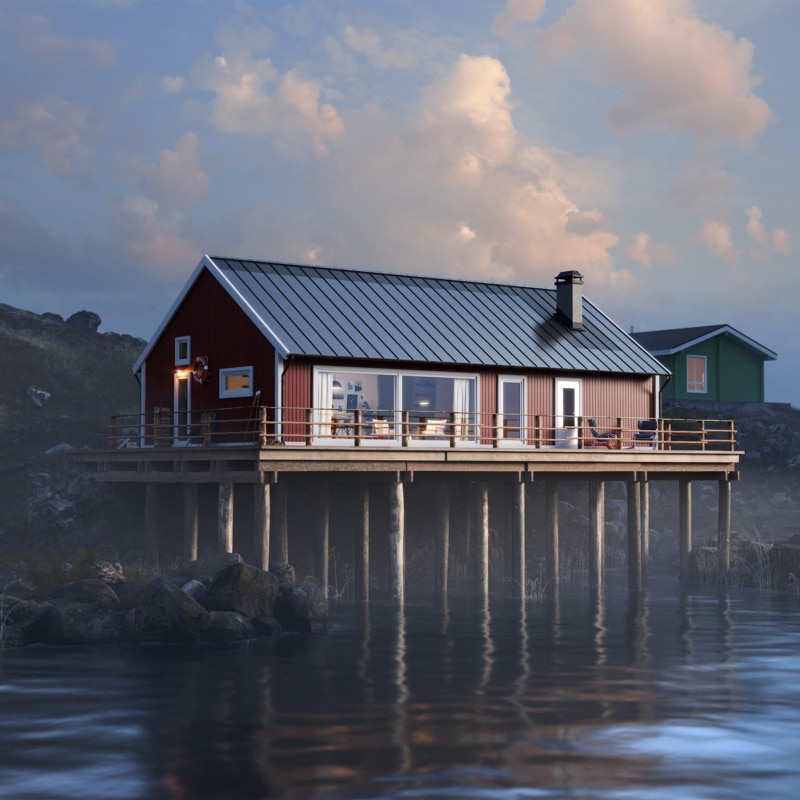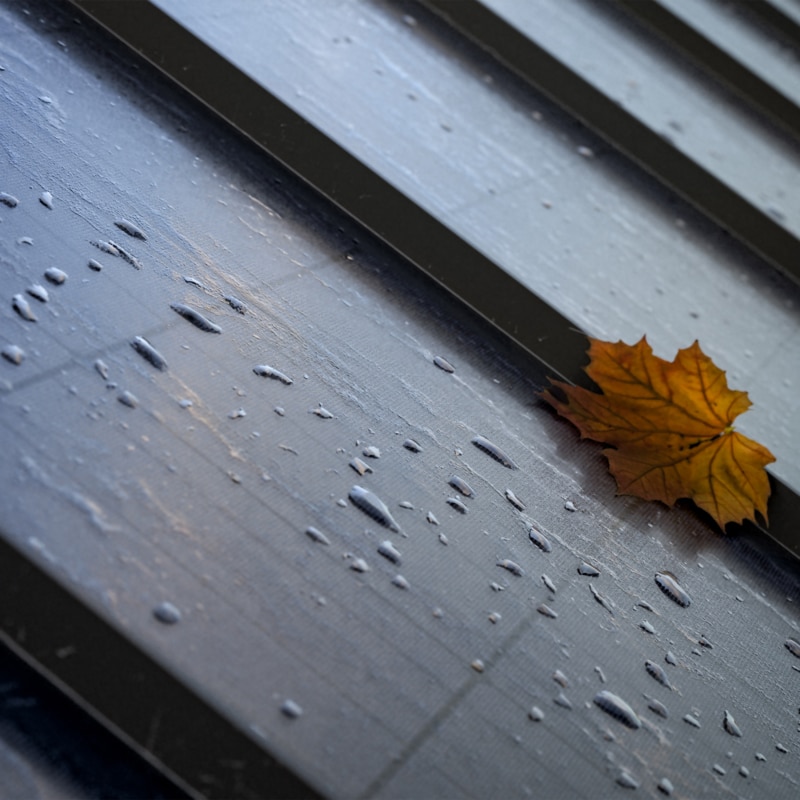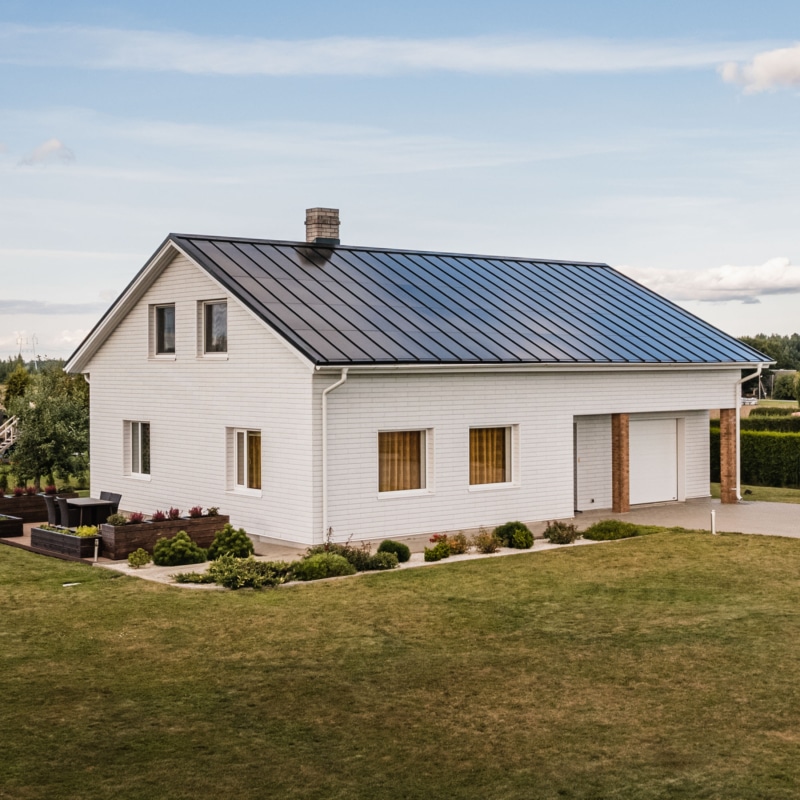 Beautifully designed in every way.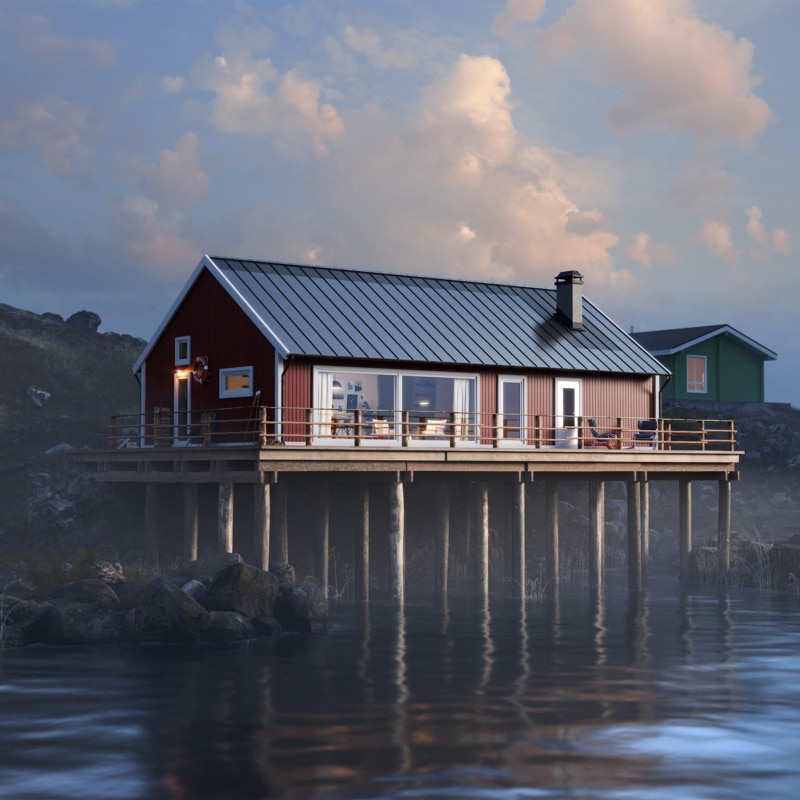 Unrivalled Design
Renewable energy shouldn't come at the cost of aesthetics. Our fully integrated solar roof is optimized for the aesthetical design of the whole roof. Our award-winning integrated solar roofs combine the traditional Nordic metal roof design with cutting-edge solar technology.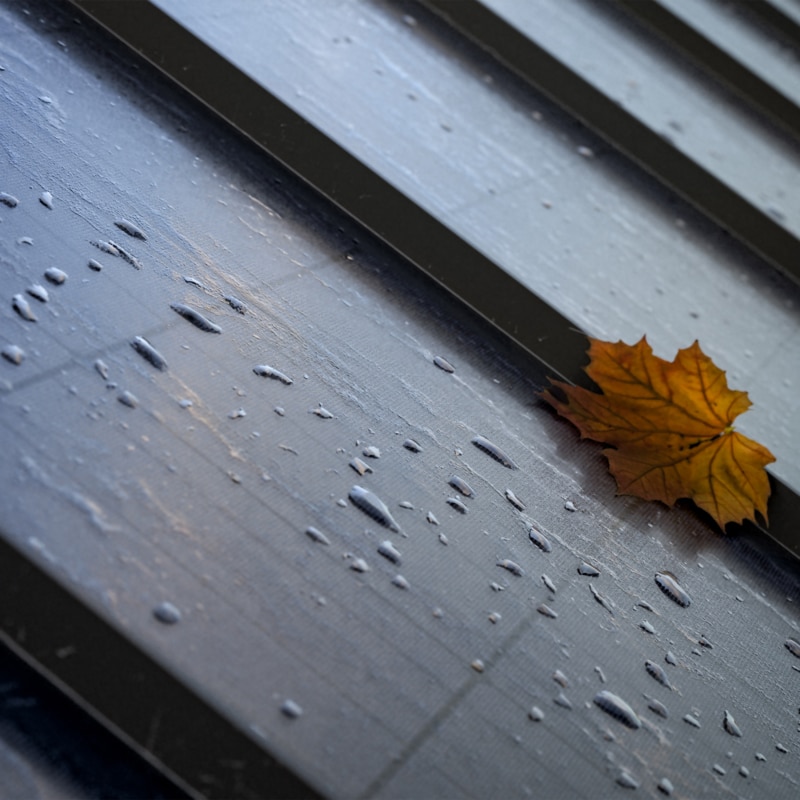 Built to Last
We use premium quality materials to produce our 2-in-1 solar roof panels. The result is an incredibly strong, durable, lightweight, and stylish roof that produces electricity. When installed, the panels are seamed together to form a unified structure that is 100% waterproof, and extremely resistant to wind and snow load.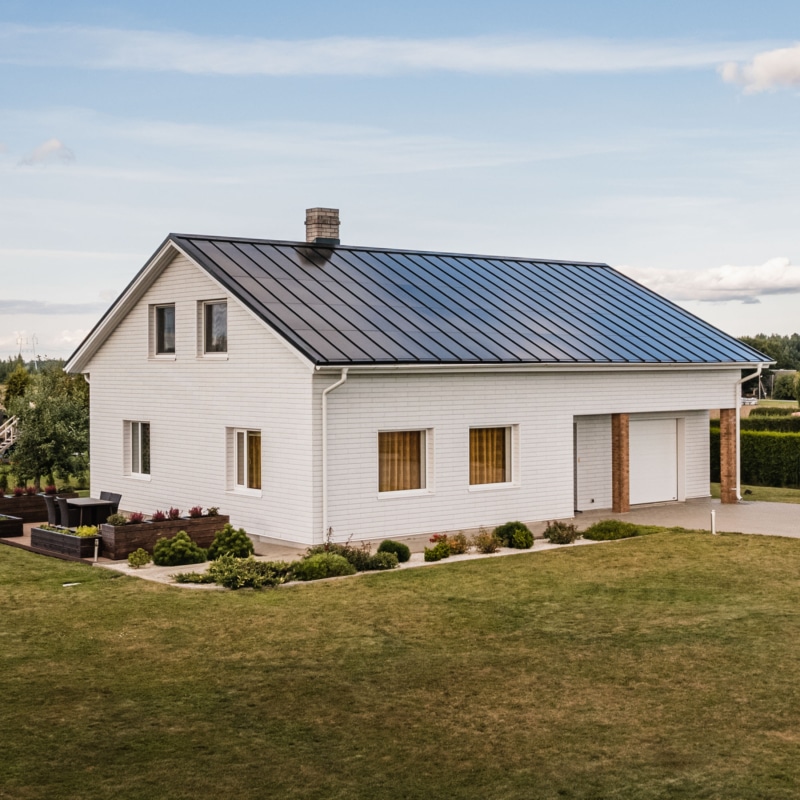 Pay Less for Electricity
Solar energy from the roof is less expensive than electricity from your utility company. The more you produce and use your own electricity, the less you purchase. Through monthly power bill savings and government incentives, Roofit.solar solar roof will pay for itself AND your new roof.
There's More Than Meets the Eye
All Weather Ready
Our solar panel roof is equipped to withstand any weather condition, including snow, ice, hail, and wind. The modules are weatherproof thanks to tried-and-tested traditional seaming technology and a strong metal backsheet.
---
2-in-1 Solar Powered Roofing Material
Combining roof and solar panels into one product (2-in-1) reduces material and labor costs for both manufacturing and installation.
---
25-Year Warranty
If our product is not consistent during the warranty period, we will either repair or replace it, or we will refund the purchase price.
---
Pays for Itself
The energy produced by our powerful solar modules can be used, stored in a battery, or sold back to the electrical grid. Through monthly power bill savings and government incentives, Roofit.solar solar roof will pay for itself AND your new roof.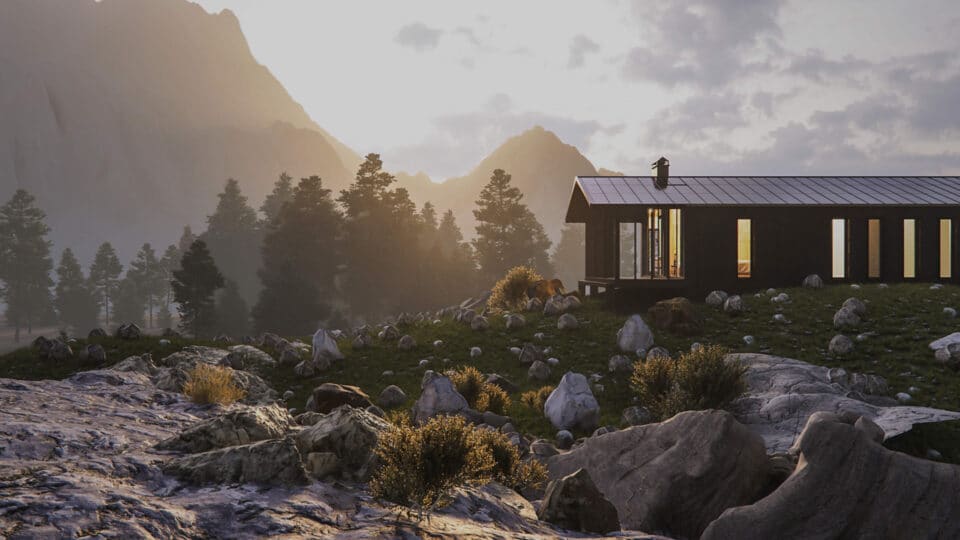 Solar Roof is a Good Option When
1
You're passionate about design
The appearance of your roof is important to you: You want to use solar energy but don't want regular solar panels on the roof. Roofit.solar solar roofs offer a neat, clean look and the solar cells are almost invisible from a distance.
2
You're renovating or building a new roof
If you are renovating or about to change the roof of your house, you may want to save on material and labor costs. A Roofit.solar solar roof gives you both roofing material and powerful solar panels in one.
3
Your building is listed
If your building is listed as of historical or architectural significance, you may be unable able to install standard type solar panels on your rooftop. Roofit.solar solar roofs, on the other hand, are often accepted by authorities – they look like a regular metal roof.
Happy solar roof owners all over Europe are enjoying the benefits of solar