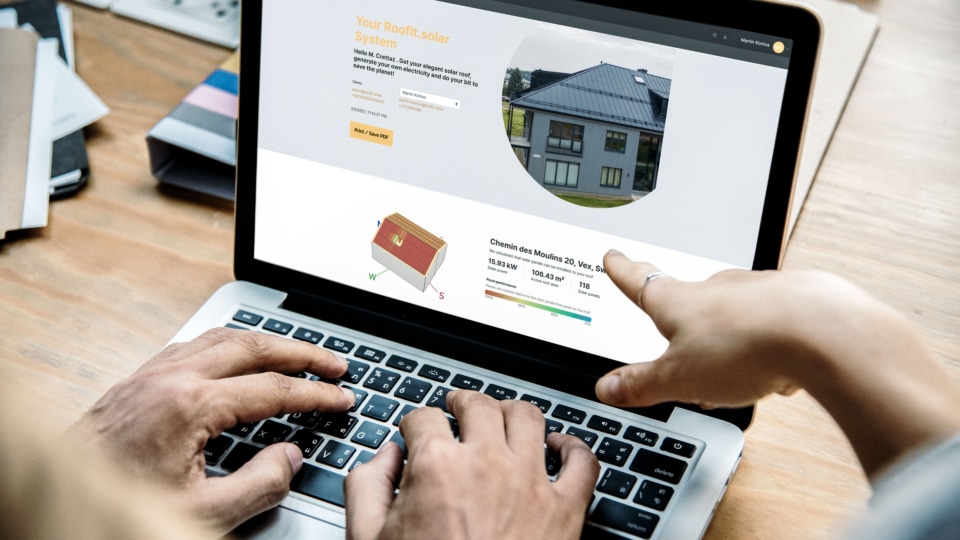 Your Personal 3D
Project
Based on your requirements and project criteria, we create a personalized 3D project using our own roof planning program.
Thanks to the clever software, our team can analyze not only the direction and slope of your roof but also the physical environment around your house. The system even takes into consideration shadows cast by nearby buildings or trees.
Our engineers calculate the maximum power output of your solar project and a forecast for a whole year. Depending on your goal of energy production capacity, the app will calculate the level of investment costs and the time your roof will start paying back its costs.
Expert Level Roofing
We only work with certified planners and carefully chosen expert roofing companies. You can rest assured that your roof is in the best of hands and will be installed with the utmost expertise.
We offer regular training and provide Roofit.Solar partner certifications to our business partners in order to achieve the best quality of work. We consider our partner companies to be a part of our business and ensure that they have our support and the training to install our solar roofs.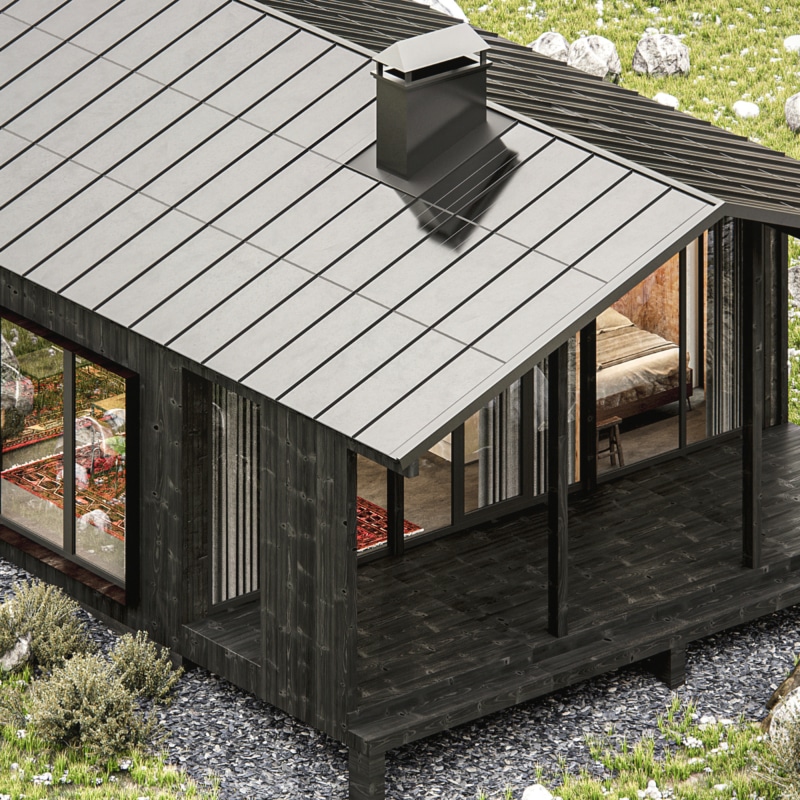 Bringing on Solar Energy
Switching on your solar roof can only be done by a qualified and Roofit.Solar certified electrical engineer. We make sure that your inverter and the battery are working perfectly, and double-check the wiring connections. You will be able to enjoy using clean energy straight from your rooftop with peace of mind.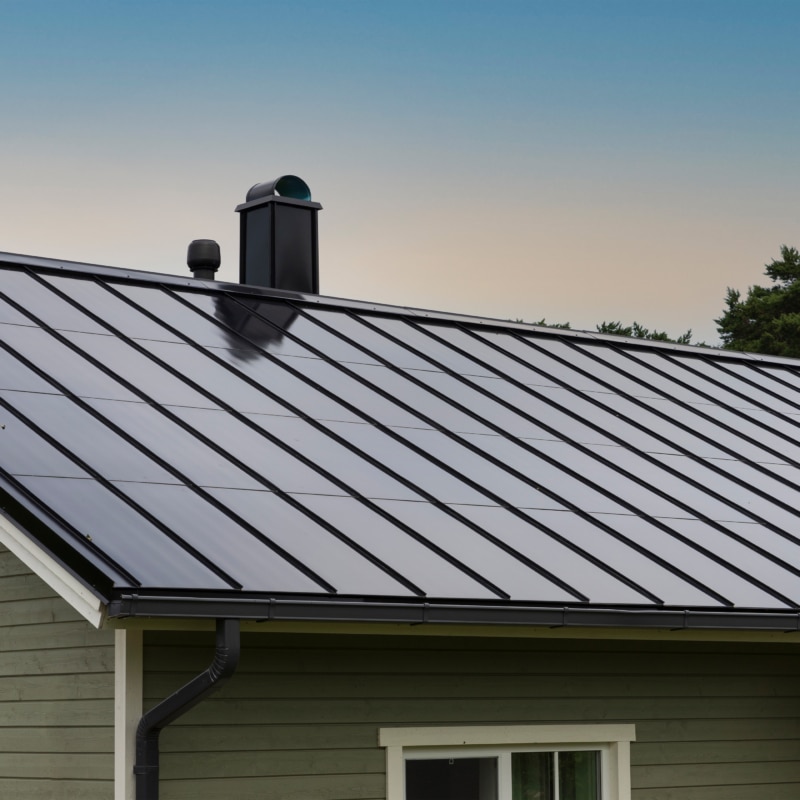 Clever Solutions, Maximum Savings
A Roofit.Solar solar roof is designed for both residential and commercial buildings. We help you achieve maximum savings while adding a beautiful aesthetic touch. Our solar roof is more than just a roof, it's a complete system. This includes full-service installation as well as tailored IT solutions for system analysis and monitoring.
We want you to get the most of your residential solar system – whether that's the maximum power generation capacity or the perfect dosage for your needs. So you can enjoy your own independent electricity production for decades to come.