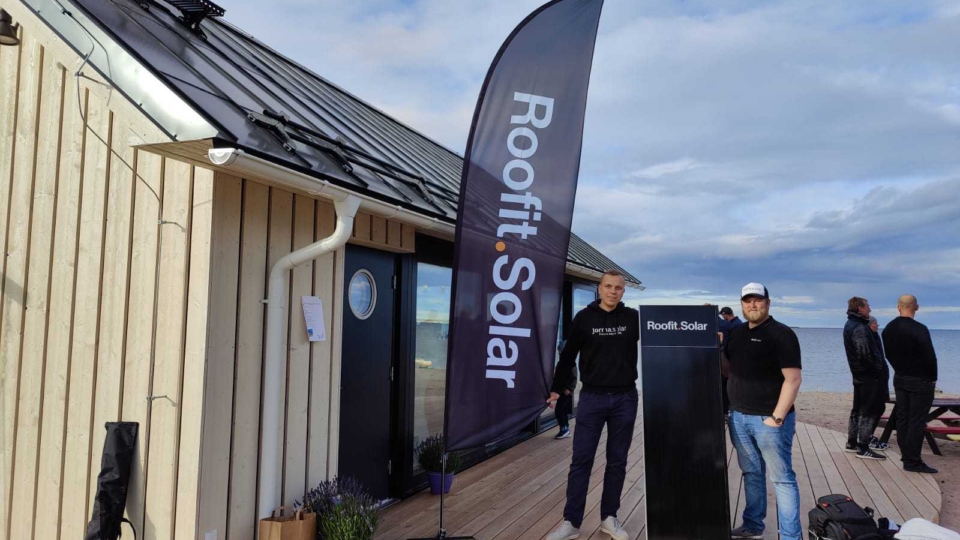 What is the result of recent volatile energy prices combined with a growing urge to protect our planet and its resources? The answer is the need to switch to green energy, and solar power is an obvious choice. If you're planning to renovate your roof and go solar at the same time, here are the steps to having a great roof with solar panels – an integrated solar roof from Roofit.Solar. 
To find out more about the process, we had a chat with Jorma Vätsing, Sales Manager for team Estonia and picked his brain!
1. If someone is interested in going solar, how should they begin the process?
Solar panels are a good and easy way to save on electricity costs by producing your own clean energy.  Roofit.Solar building-integrated photovoltaic modules, in other words "roofs with solar panels",  are used to replace conventional building materials in parts of the building, such as the roof or facades, and our solution is perfect for both newly planned and renovated buildings.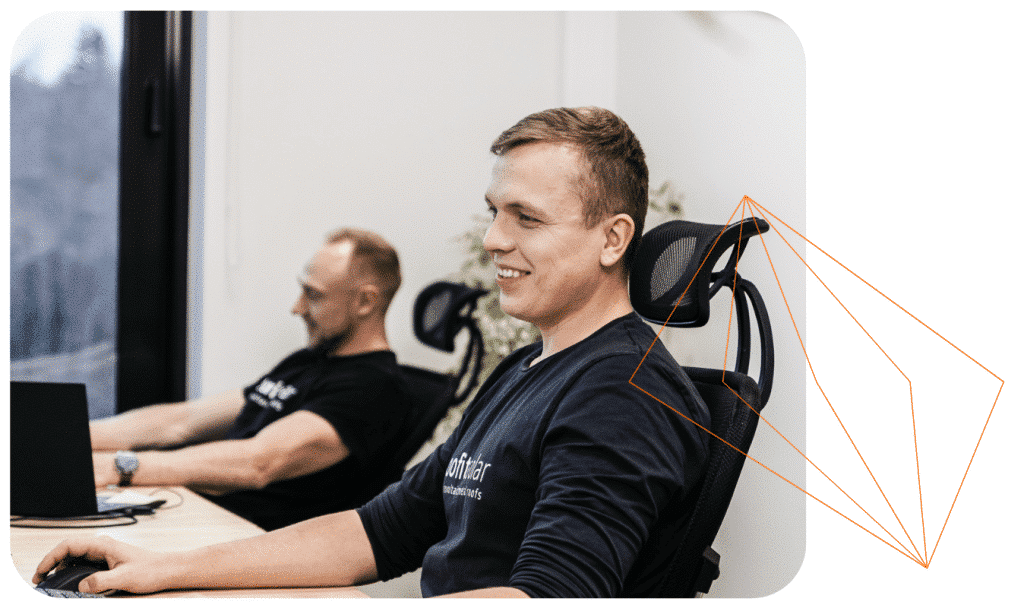 Before installing solar panels and the solar system, it is important to calculate your daily electricity consumption. This essential step will help you determine the appropriate size of the solar system and allow you to accurately estimate the number of solar panels required. If the household's electricity consumption is mainly in the evening hours, it is strongly recommended to add a battery to the system.
It is also a good idea to consider future additional electricity-consuming appliances, such as an electric car. Our team can provide comprehensive assistance with the design of your solar power system. Each solar power system is tailored to to your specific needs and expectations.
2. How can one determine if their roof is suitable for solar installation?
When considering going solar, there are many factors to consider, including where you live, shading around your home, pitch, and slope of the roof.
If you live in the northern hemisphere, Roofit.Solar modules combined with a steel roof are the best choice for a northern climate. This is because our integrated metal solar roofs can withstand rapid changes in weather and temperature. While porous stone and eternity can crack, steel does not.
Here are Jorma and Jan from the Roofit.Solar team celebrating the Ihasalu Porthouse project in Estonia.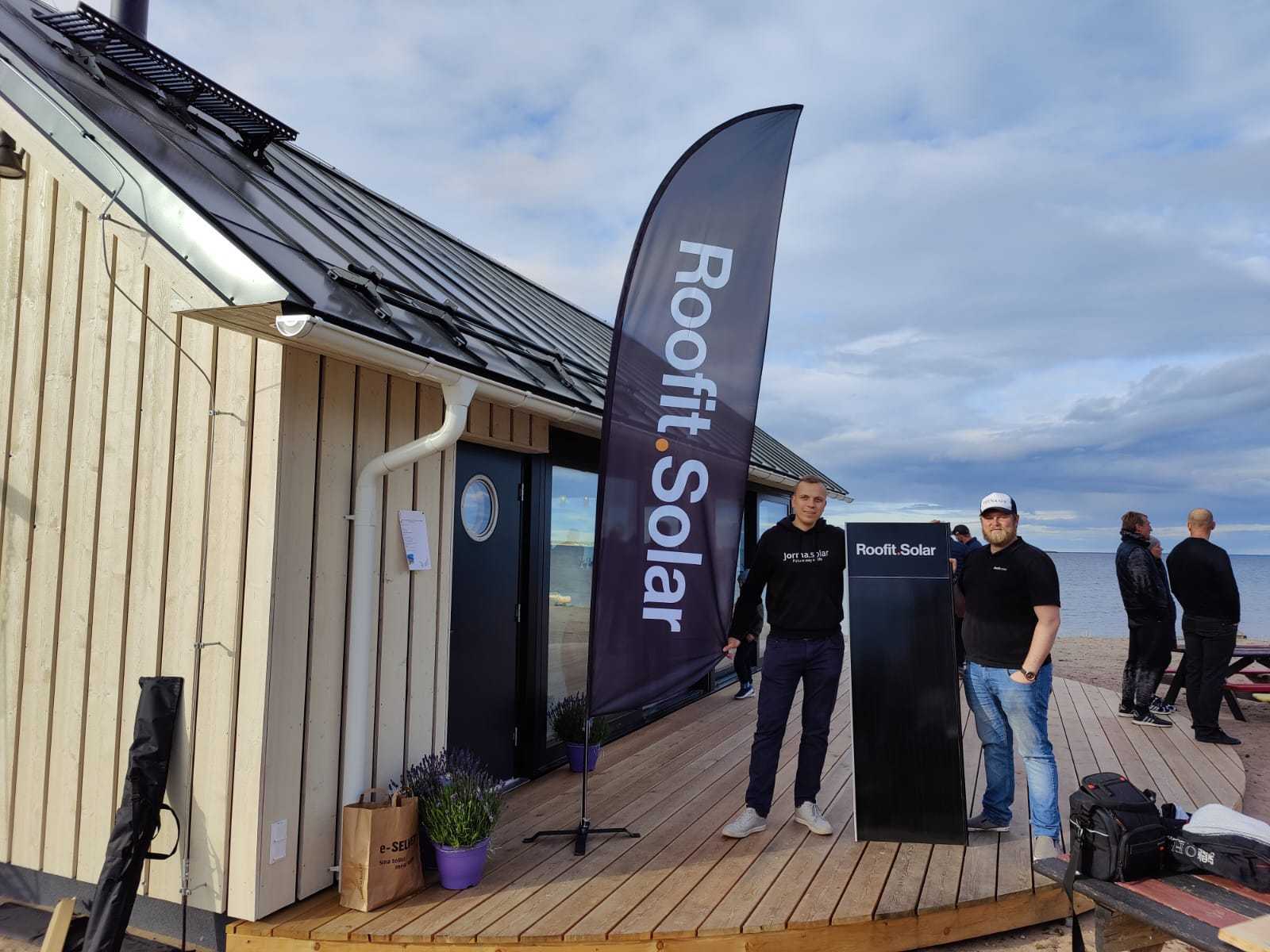 Talking about shading, it plays an important role in the productivity of solar panels. Surrounding buildings and tall trees can cause shading and reduce the efficiency of solar panels. 
In addition, the future growth of trees can also affect the effectiveness of a solar energy system. It is therefore vital that a thorough shading analysis is carried out before installation work begins.
When it comes to pitch, our solar roof panels are an ideal photovoltaic solution for sloping roofs with a minimum pitch of 10° for both residential and commercial buildings. Ideally, the panels should be angled at 30-45 degrees and facing south. It also makes sense to install east- and west-facing solar panels, as east-facing panels will generate electricity for you to use in the morning and west-facing panels will peak in the afternoon. East-west solar PV panel orientation will provide energy over a longer period of time, but the overall efficiency will be lower compared to south-facing solar panels. Choosing the right orientation for you will depend on how you use electricity.
3. What is the best way to get in touch with Roofit.Solar?
If you want to renovate your roof and go solar at the same time, Roofit.Solar offers you a safe, durable, and aesthetically pleasing solution. 
The best way is to fill in our contact form with as much information as possible and our team will contact you shortly.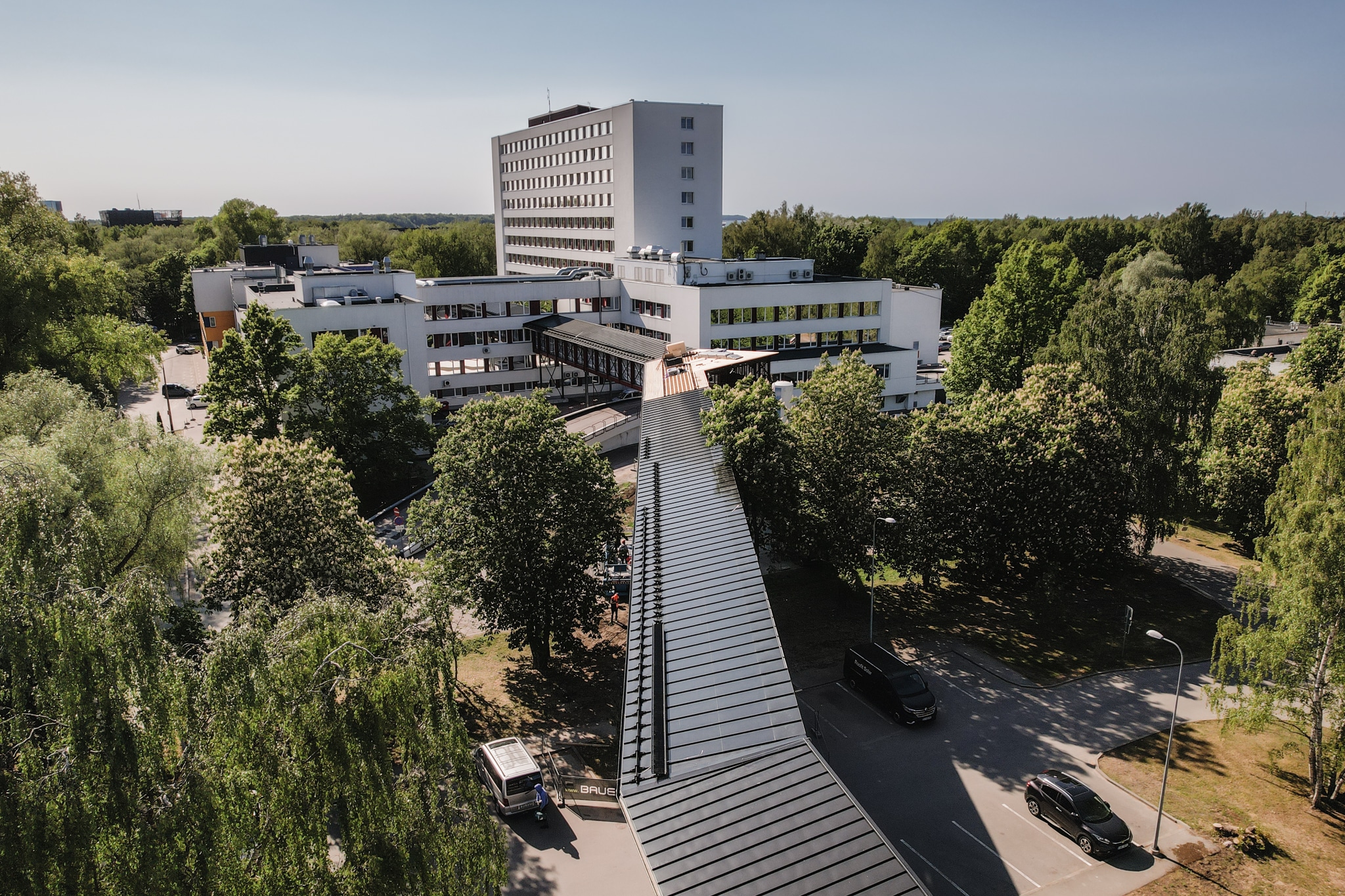 4. After filling in the form, what are the subsequent steps in the process?
Once the form has been completed, we will contact the customer to clarify their requirements and explain their expectations of the solar power system and the building as a whole, taking into account their needs and electricity consumption patterns. 
If we have accurate drawings, we can easily prepare a quotation and provide an overview of electricity production for the whole year. For roofs undergoing renovation, we can take the necessary measurements and assess the requirements for carrying out the work.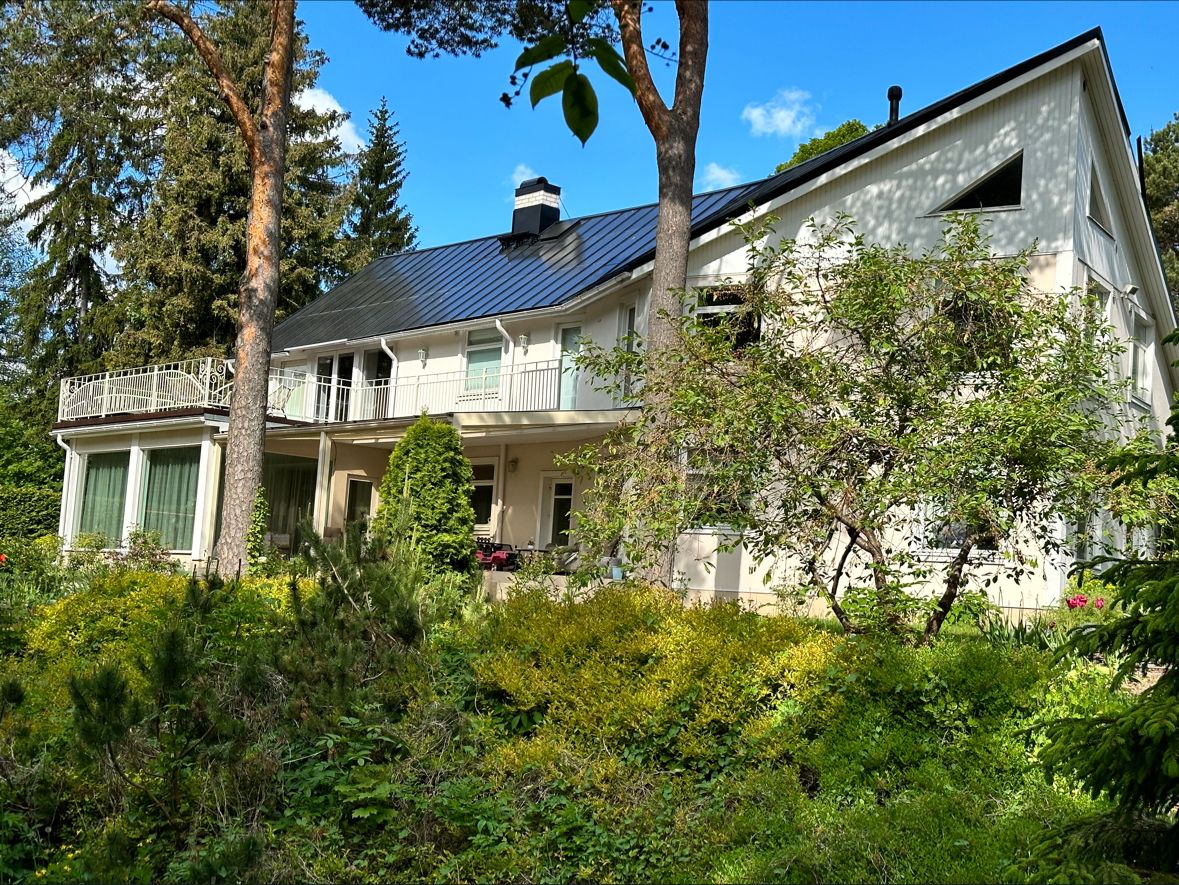 5. How do your team and your partners support and guide customers throughout their solar journey?
Our team is made up of professionals from a variety of backgrounds. We have specialists in roofing and electrical work. This allows us to focus not only on solar power plant projects but also on all roofing tasks, from renovation of old roofs to final installation. In Estonia, for example, we offer a full service from planning to installation. 
We also have a growing number of partners and are pleased to work with some of the most professional installation and roofing companies in Europe and around the world. As a team, we always welcome new partners. We want to grow together!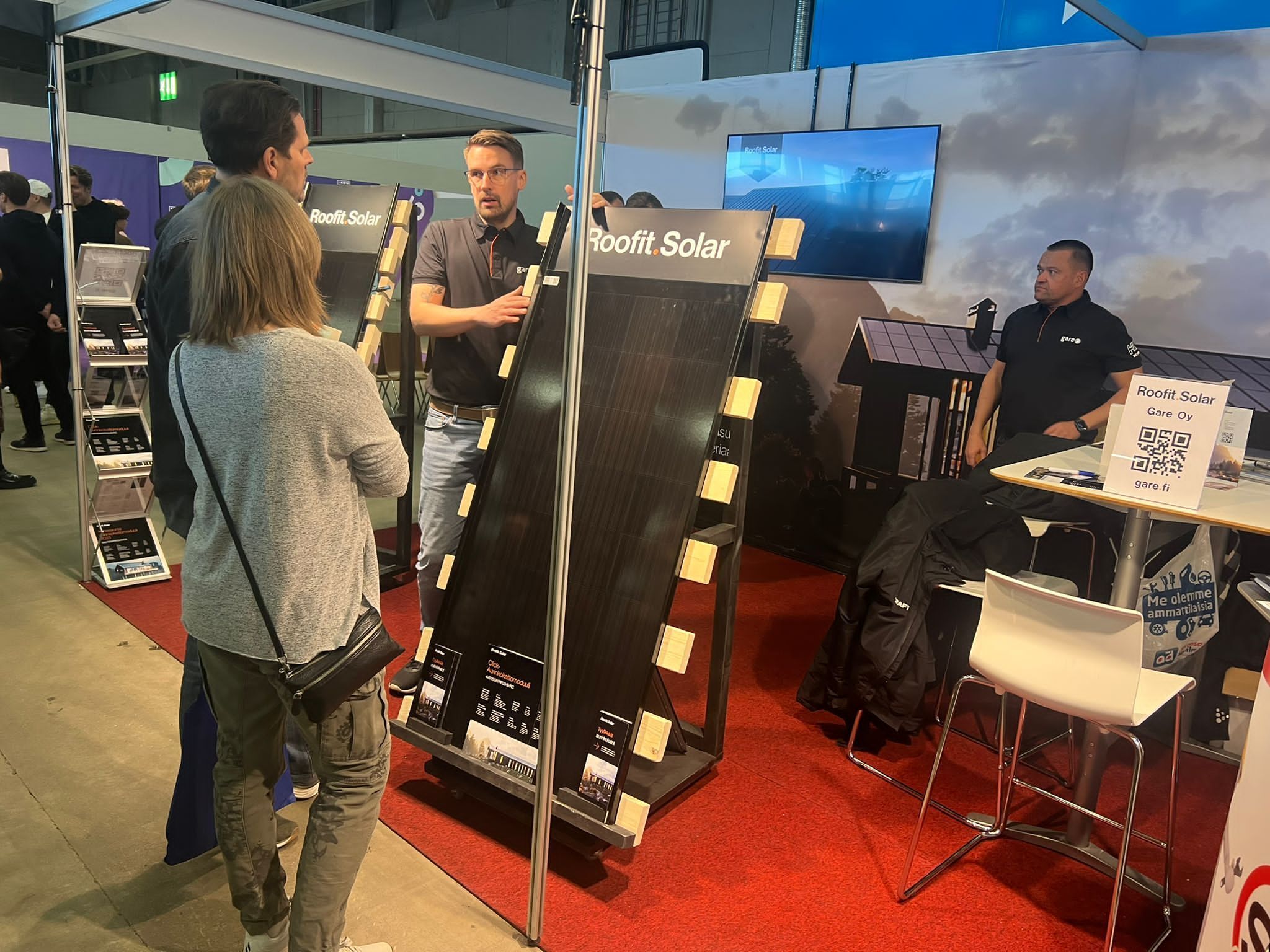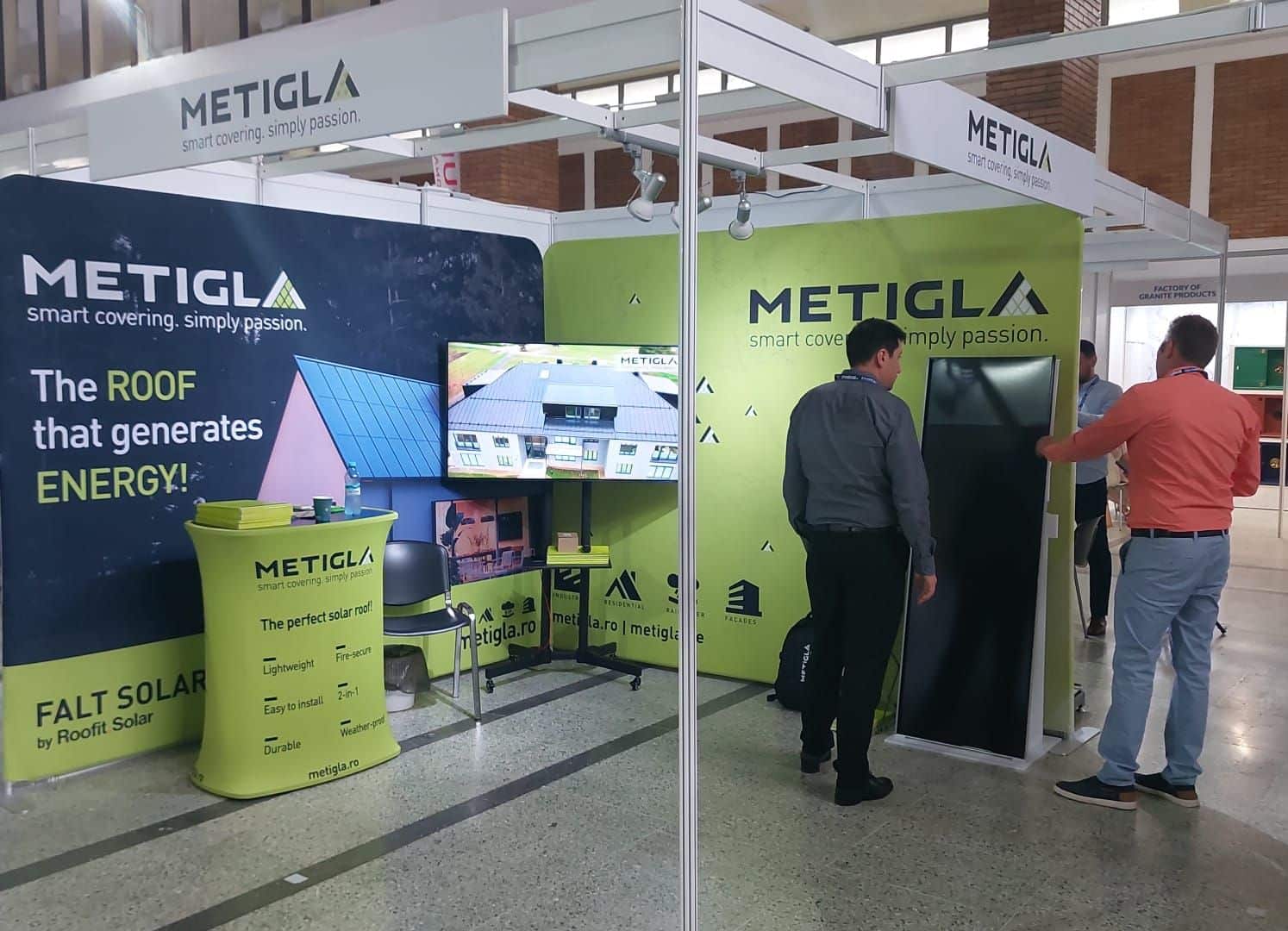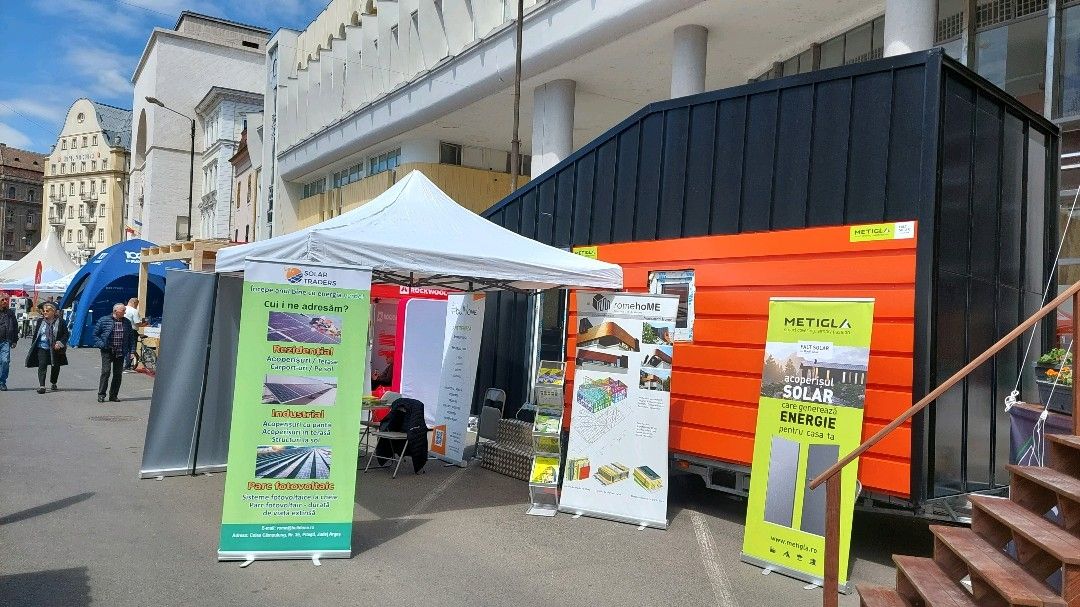 Roofit.Solar has experience with projects in various sectors throughout Estonia, from residential to corporate. In addition to solar panel installation, we also offer electrical services for battery systems and electric vehicle chargers. Our skilled specialists ensure successful project completion and strive to make the process as convenient and straightforward as possible for our customers. 
As we work towards a cooler planet, we all look forward to helping more individuals and businesses across Europe become solar roof owners!
Beautiful roofs with solar panels - discover Roofit.Solar's integrated roofs
Want to go solar but still have questions? Contact our team today and take the first step towards your smart and beautiful Roofit.Solar solar roofs. Request a quote today!