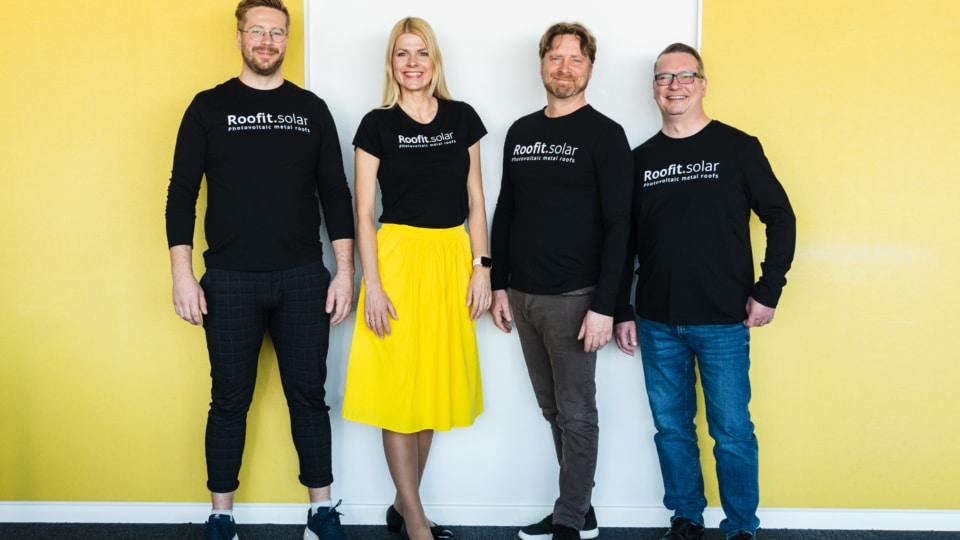 Since our very first day in 2016, our goal has been to empower more people with clean energy through smart and beautifully designed solar roofs and to spread our lifelong mission to help build a cooler planet. Fast forward to today, we have covered hundreds of buildings covered across Europe and have three offices in Europe one of which is located in Sweden – an environmentally conscious country that was the first one in the world to pass an environmental protection act in 1967. 
To introduce the Roofit.Solar Sweden team, we interviewed Eric Pettersson, Sweden Country Manager, and asked him five questions.
First, let's learn more about when and why the Swedish branch was opened and who the team members are.
Meet Roofit.Solar's Sweden Team
Sweden has been one of our priority markets for a long time, and it's no surprise that expanding into that truly environmentalist country has been on our agenda for a while.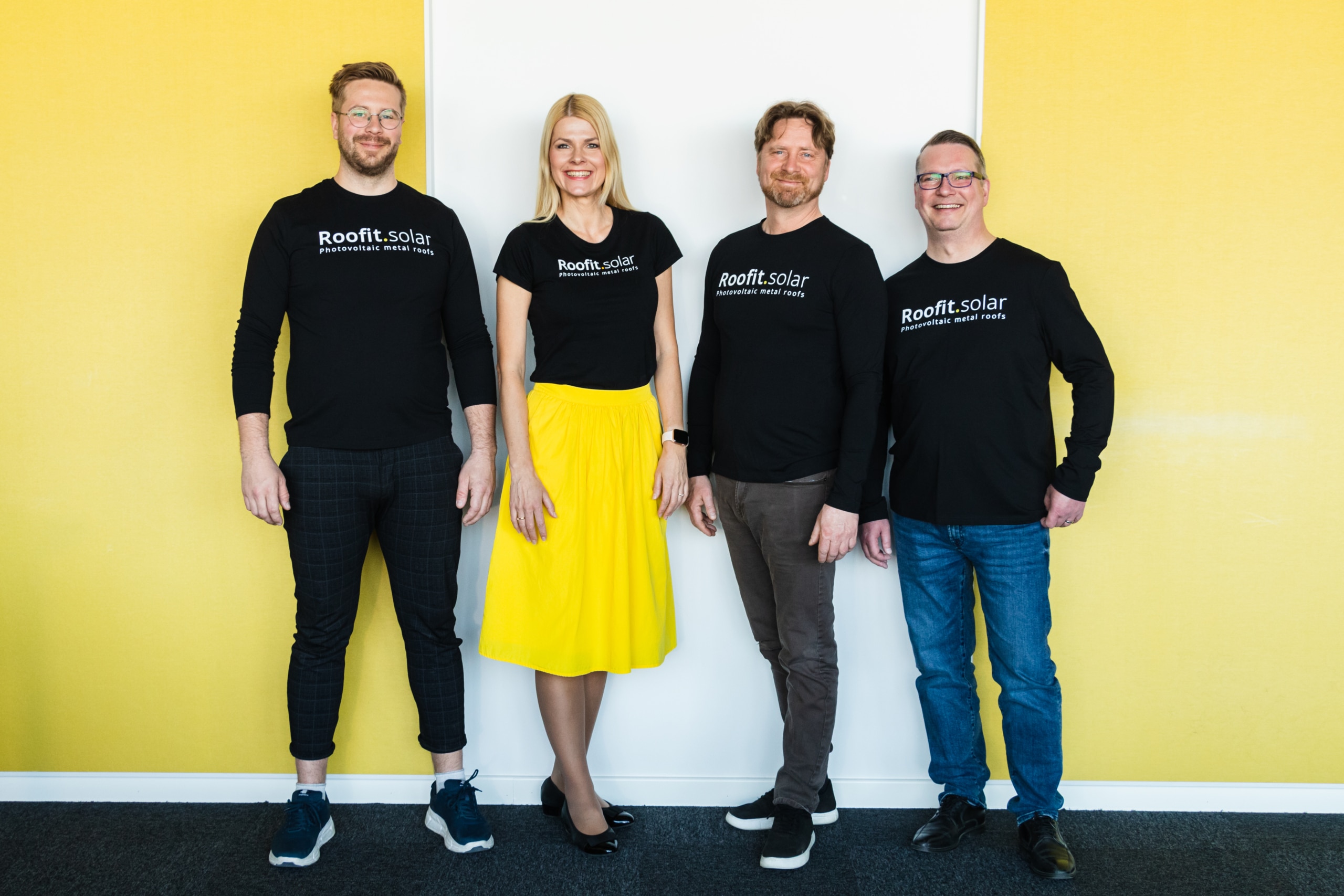 From left to right: Niklas Grönberg (Project Manager, Sweden), Helen Anijalg (B2C Sales Lead,  Estonia), Jon Ederlöv (Sales Engineer, Sweden), Eric Pettersson  (Country Manager, Sweden)
We welcomed the Swedish team to the Roofit.Solar family in April 2022 and new members followed soon. Meet the team: 
Eric Pettersson

– Country Manager / CEO Sweden

Patrick Bickford-Smith

– Sales Engineer

Jon Ederlöv

– Sales Engineer

Mikael Lindström

– Project Manager 

Niklas Grönberg

– Project Manager 
By the way, our Sweden team is growing, and we are looking for new members. Check out our career page to find out about the latest openings!
In April 2022, Eric Pettersson joined the team as the Country Manager with the mission to lead and establish the Swedish subsidiary. Thanks to his international business background and expertise in the Nordics and Baltics, he has been spearheading the operations in Sweden and helping more people become proud solar roof owners. 
To understand the priorities, operations, and goals of Team Sweden, we asked Eric five questions.
1. We have an increasing number of clients from Sweden, and it's great to see such interest. Can you share the latest project with us?
We're been generating a lot of interest in the Swedish solar market, and receiving great feedback as well. Our current focus is on private houses and villas in the greater Stockholm area. 
Recently, we have worked on some exciting projects. One of them is a residential house in Linköping and a manor house located in South Stockholm. We're also receiving growing interest from businesses. One project worth mentioning is a conference and yoga center in Österlen in Skåne located in a historical building. Our lightweight and almost invisible solar roofs are a great fit for historical buildings too.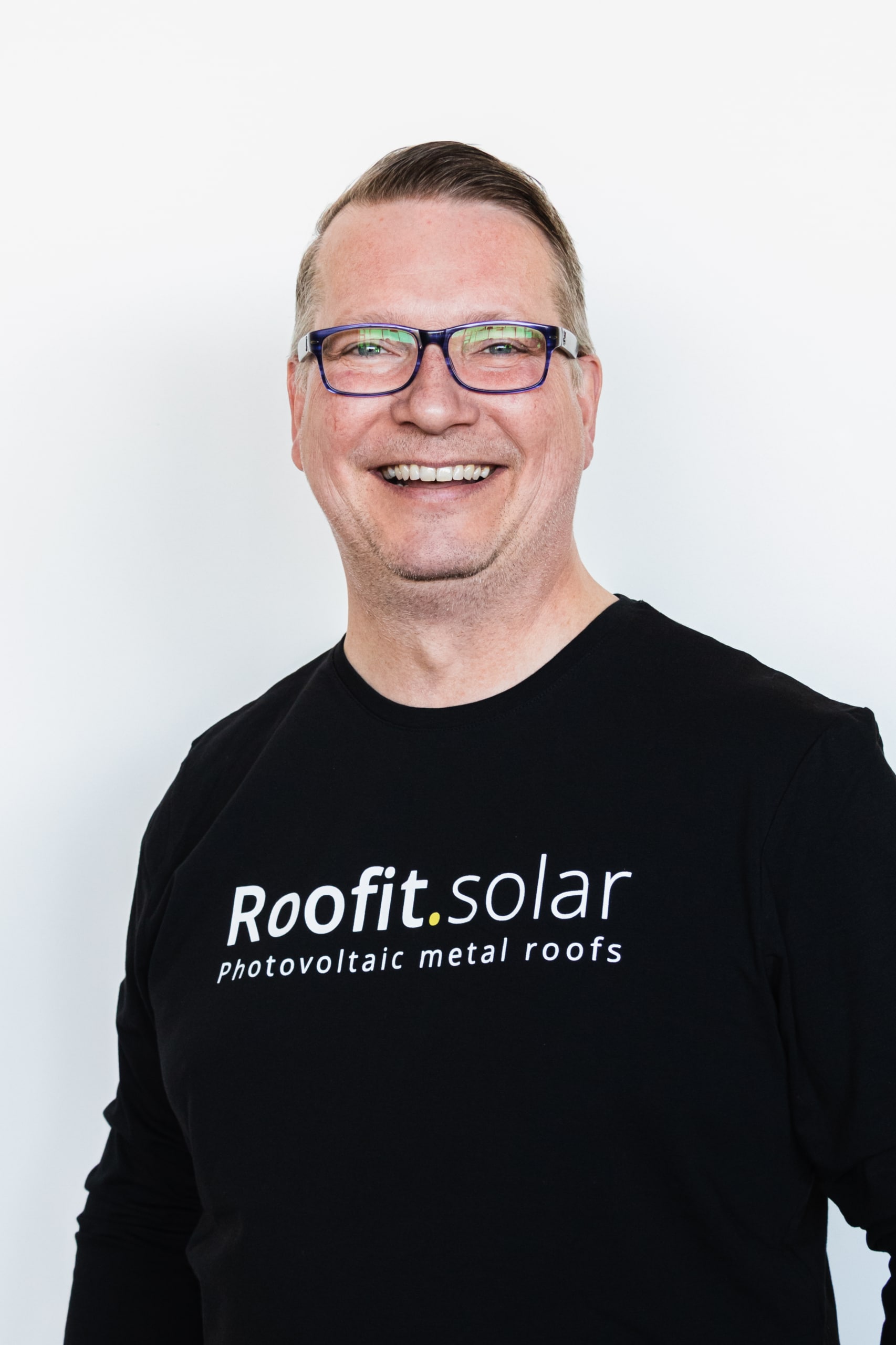 2. Collaboration, in addition to the team and product, is what makes work good. So, who are our partners in Sweden?
After establishing our Swedish subsidiary, our initial goal was (which is still ongoing) to establish strong partnerships that would contribute to our success. Because it's a long process from production to marketing and installation. 
At present, we are working closely with five roofing companies in Sweden that specialize in metal roofs. These companies are also certified by us and registered as approved installers by the Swedish authorities.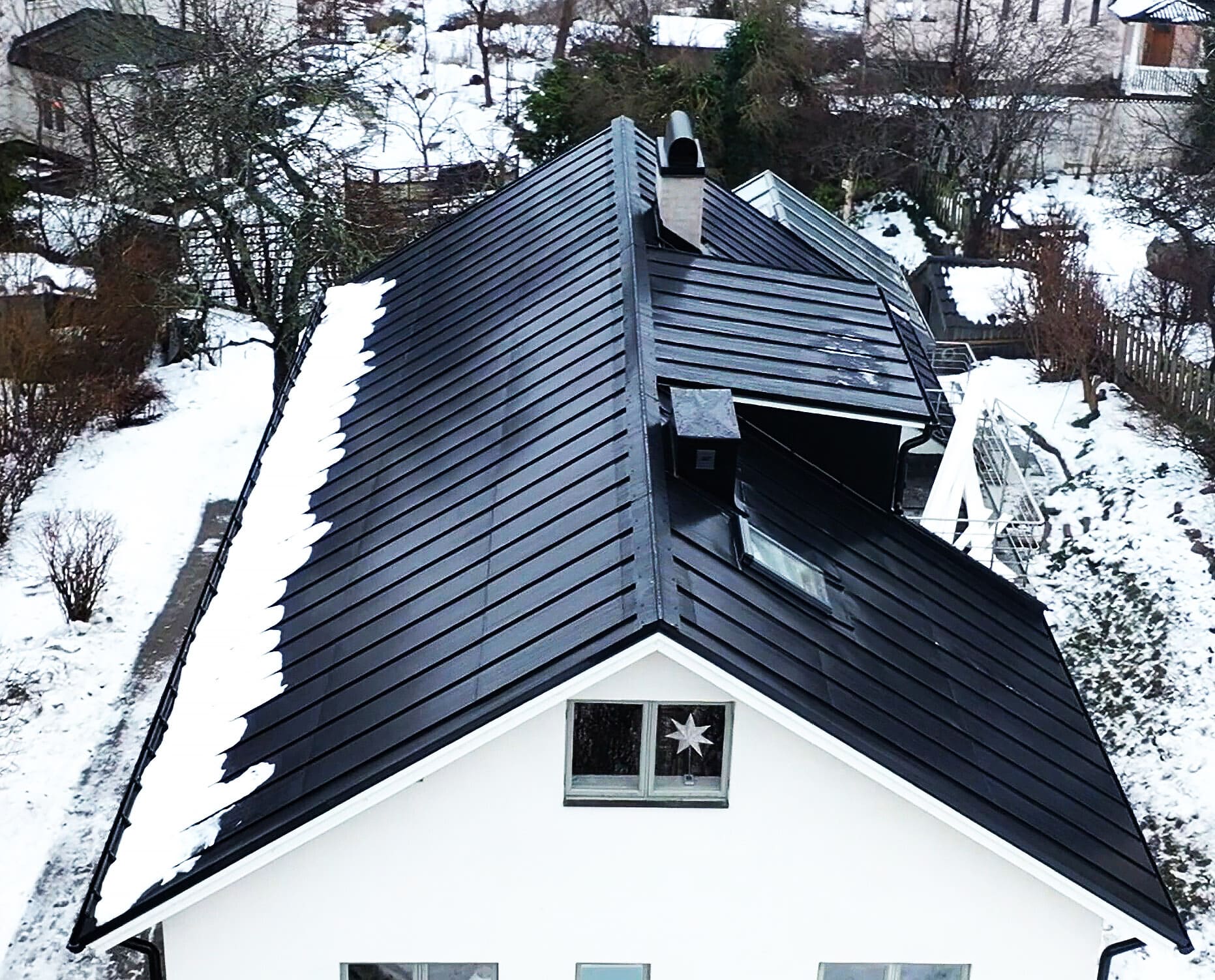 3. What challenges have you and the team faced so far, and how did you overcome them?
Sweden is an environmentally conscious company, and most people are aware of clean energy sources, and, of course, solar energy. This puts us in a good position as we spend relatively less time 'educating our customers about the benefits of a solar roof' compared to the situation in some other markets. 
One of the challenges is the diligent process regarding the governmental contribution to 'green energy' in Sweden. The process is somewhat different in Sweden, as we offer our integrated solar roofs. Thanks to our partners and network, we have been able to solve them.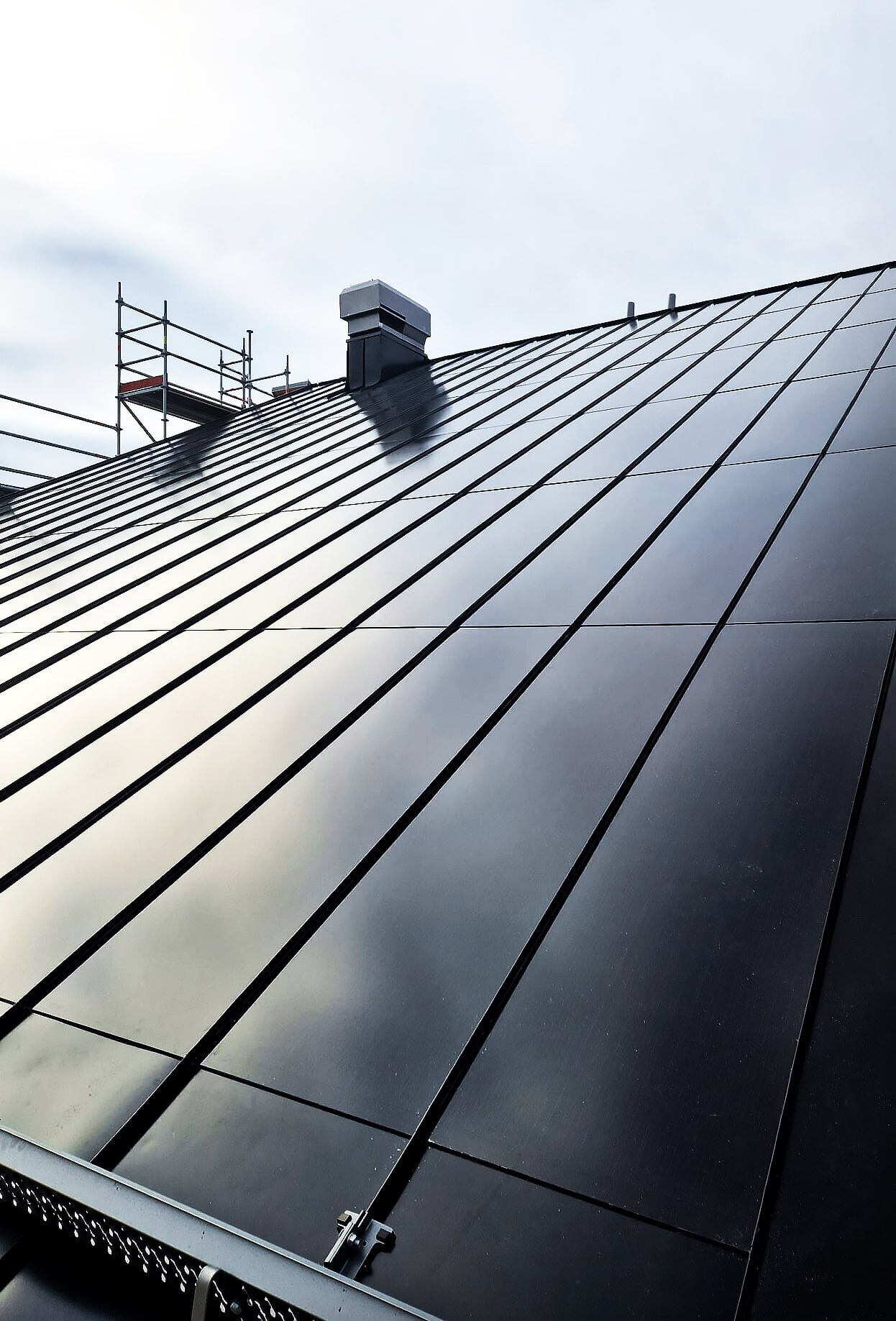 4. What are the goals of Team Sweden for 2023?
Our main goal is to build the Roofit.Solar brand Sweden and to install our integrated solar roofs that we can proudly use as a reference for our new customers.
As I mentioned before, we're currently focusing on residential houses in the greater Stockholm area, but we also want to expand our reach to help more businesses in their solar journey. 
In terms of team growth, we aim to recruit more experts such as an electrician and a project coordinator to further improve our operations in 2023.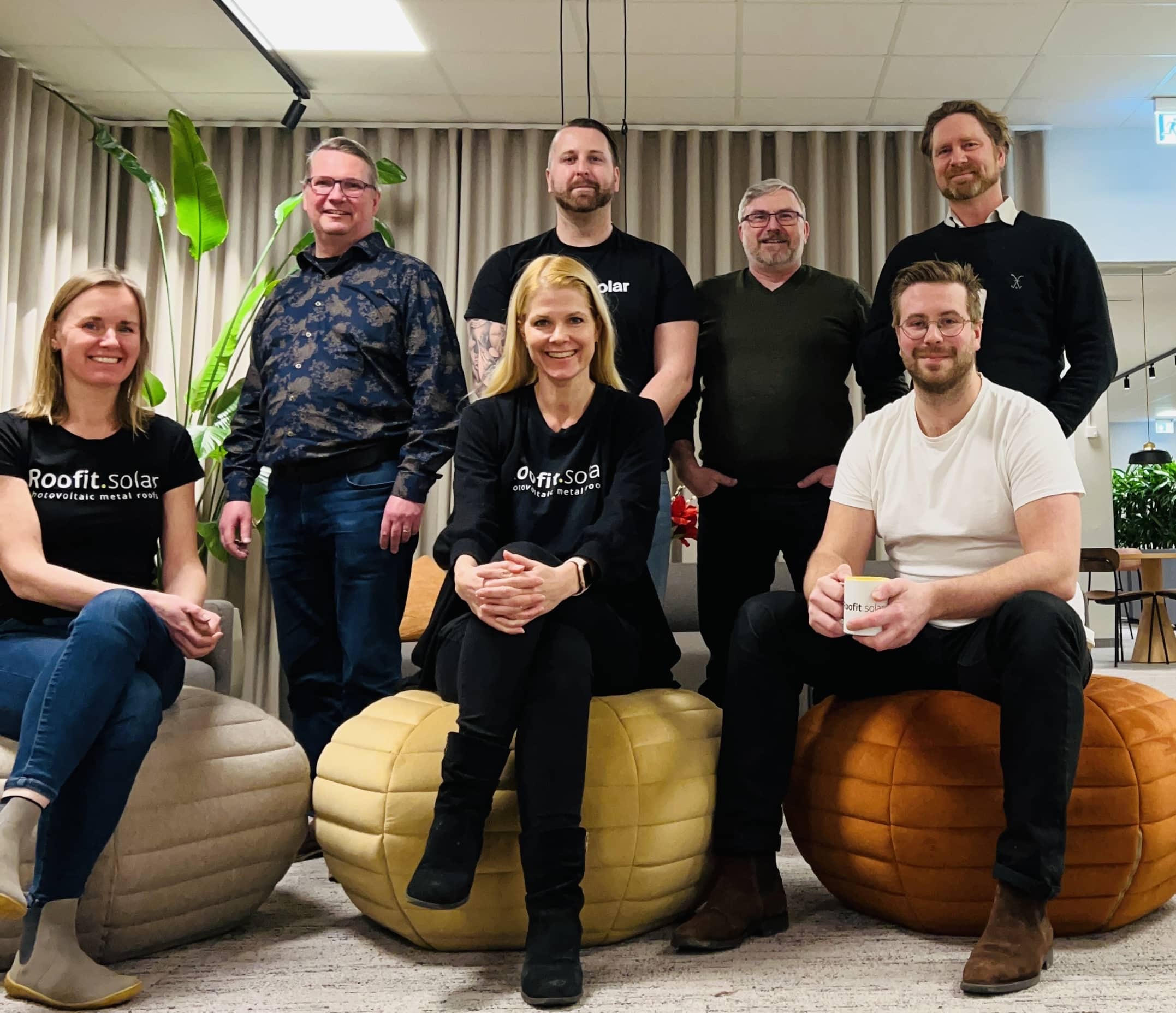 From left to right standing: Eric Pettersson (Country Manager, Sweden), Patrick Bickford-Smith  (Sales Engineer), Mikael Lindström (Project Manager), Jon Ederlöv (Sales Engineer)
From left to right sitting: Reet Neemoja (People and Culture Team Lead, Estonia), Helen Anijalg (B2C Sales Lead, Estonia), Niklas Grönberg (Project Manager)
5. Can you share your perspective on how adopting solar roof tech can contribute to Sweden's energy goals and support sustainable development?
Sweden is already one of the leaders in green energy with abundant sources of hydropower from the main rivers up north, as well as many wind power parks on- and offshore. However, solar energy has not been prioritized in the same way in previous years. This presents a great opportunity for us to contribute to Sweden's energy goals by increasing the adoption of solar roof technology. 
We see a lot of potential for growth in this area and a strong interest from customers. This is very promising for supporting sustainable development. We are looking forward to covering more roofs with Roofit.Solar in Sweden.
Living in Sweden and interested in going solar with us?
If so, here is some inspiration — read our first Swedish customer Patrick's story with us and contact our team to get a fully customised plan for your roof!