Patrick is one of the first Roofit.Solar Swedish clients and has been enjoying his solar roof since August 2019. The roof is 13,15kW and it is located in central Sweden, Gävleborg County, in a beautiful city Arbrå.
Patrick told us that his roof attracts much attention due to the fact that it does not resemble a solar roof at all. It represents a 2-in-1 product that consists of solar panels and roofing material at the same time. The roof looks like a traditional steel roof and is as powerful as conventional solar panels.
"I am very happy with my roof. It looks amazing and my friends and other people had not seen anything like this before. In fact, you cannot tell I have solar. It looks like a beautiful metal roof," Patrick explained.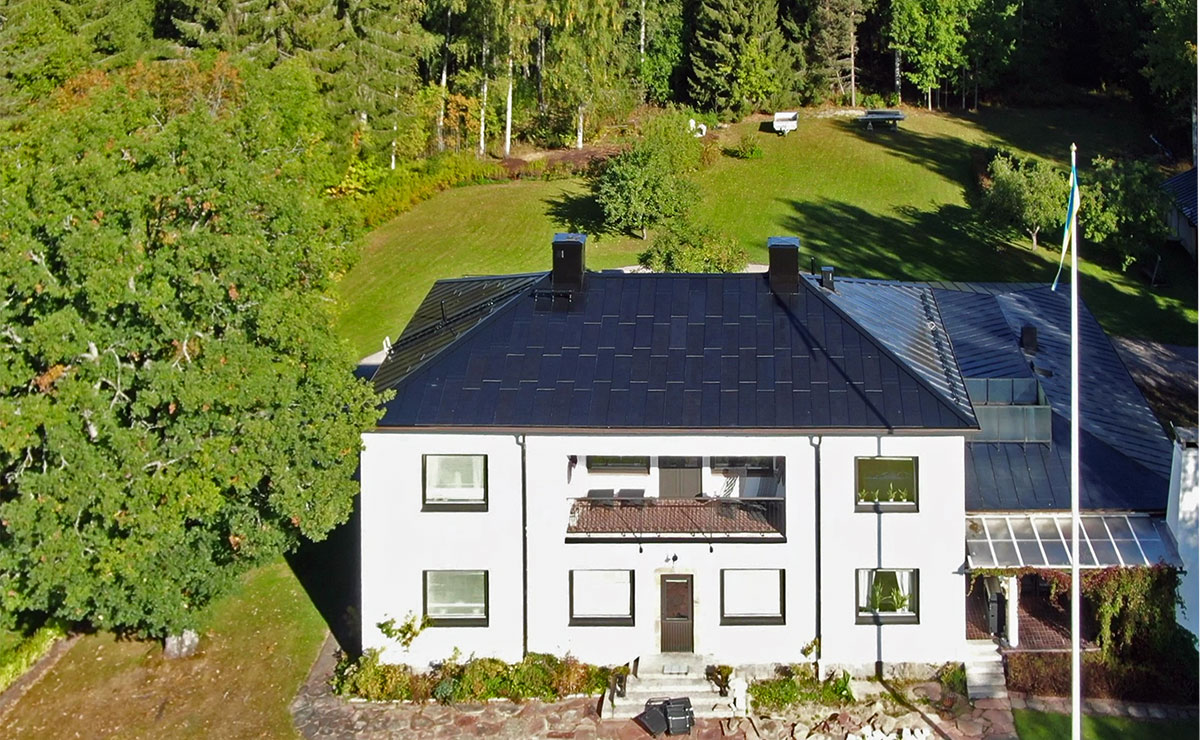 At first, he was considering installing regular solar panels, but as they are mostly bulky and unattractive, he decided to go for another solution.
"I was thinking of replacing my old tiled roof with a new one and adding traditional solar panels but after some research and estimated quotes, I realized it would be a very expensive and not so aesthetic solution. Instead, I started looking for an integrated solar solution that would give me both – value for my investment and an aesthetic look of my roof at the same time," he said.
It took Patrick around three months to find the desired solution. He contacted several integrated solar providers and finally made a decision in favor of Roofit.Solar.
"I found Roofit.Solar while searching the web. Then I visited them and was convinced that their solution was the best for my project. Roofit.Solar was very responsive and cooperative at all the levels of the company," he noted.
According to Patrick, during the first year, the roof produced 9500 kWh out of which only in July the solar system generated around 1500-1700 kWh.
"In winter it depends on the amount of snow. The benefit of the solar roof is that when we have plus degrees the snow melts easily, the roof gets clear, and electricity production increases," he added.