An increasing number of people across Europe have been harnessing sun's power with Roofit.Solar integrated rooftops and producing clean energy. One of them is Patrick from Sweden—one of the first Roofit.Solar Swedish clients. We asked him why he chose Roofit.Solar and how his experiences have been so far. Here is his inspirational story!
"You cannot tell I have solar. It looks like a beautiful metal roof." 
As Roofit.Solar, we love hearing our clients' stories and how they harness sun's power with our rooftops while producing clean energy. These stories not only prove that our solar rooftops support households and companies in their solar journey, but we, as a team, are on the right path for realizing our mission to help build a  cooler planet.
We are happy to share that we currently have clients from 15+ countries – more to come this year – one of which is Sweden.
Patrick is one of the first Roofit.Solar clients from Sweden. He has been enjoying his solar roof since August 2019. The roof is 13,15kW and it is located in central Sweden, Gävleborg County, in a beautiful city called Arbrå.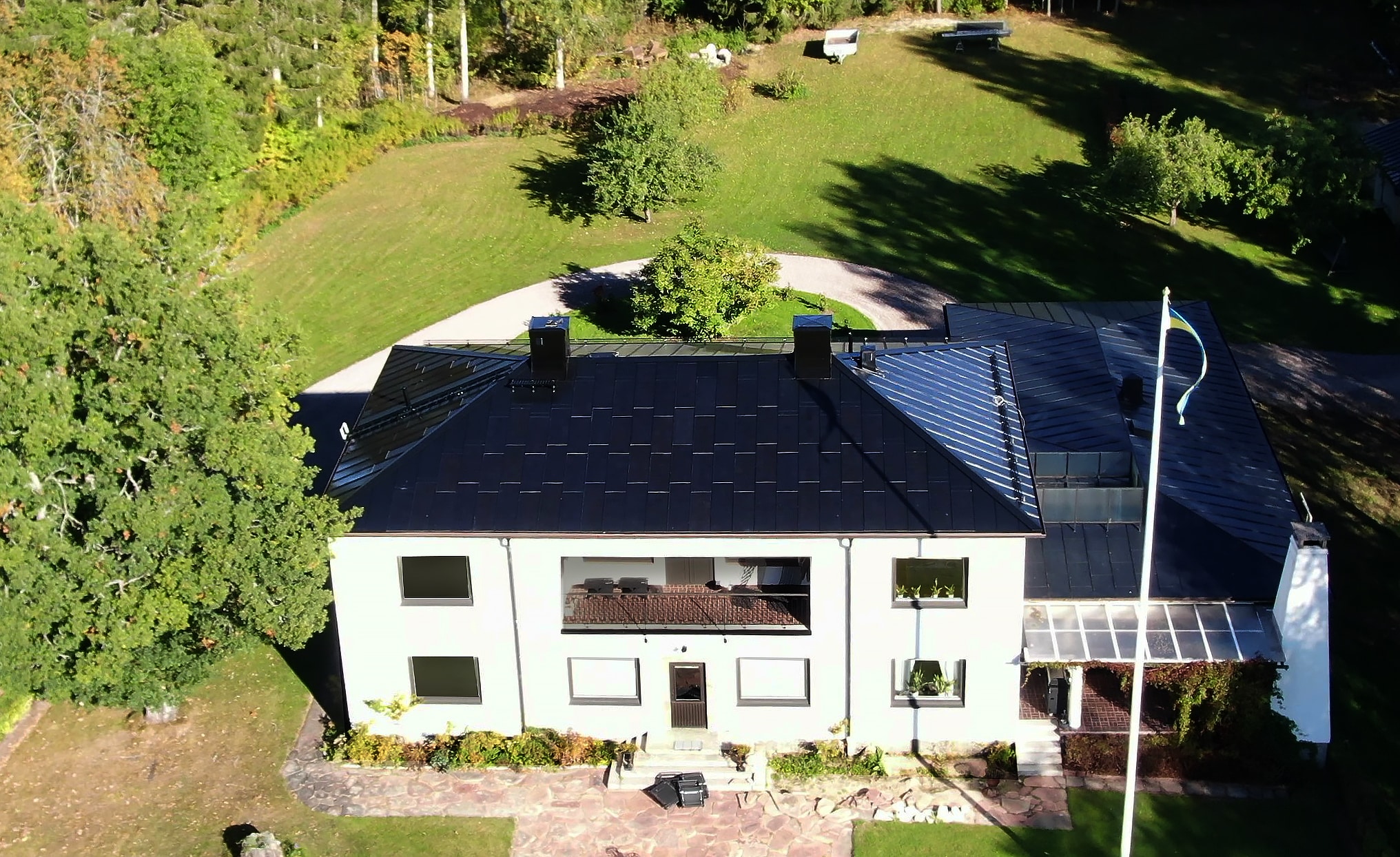 Producing clean energy and being a "proconsumer" were Patrick's initial motives to switch to solar.  But making that decision was only the beginning.
Patrick says, it took him around three months to find "the" solution for his household. He contacted several integrated solar providers, got lots of offers, and finally (and confidently) made a decision in favor of Roofit.Solar.
Let him tell his story.
"I found Roofit.Solar while searching for solar rooftop companies online. Then I decided to visit them. After that, I was fully convinced that  their solution was the best for my project. Roofit.Solar team was very responsive and cooperative at all the levels of the company," he noted.
What separates our products from the others is that the Roofit.Solar solar roofs can easily blend in any environment, be that a city center or a rural area.
Patrick told us that his roof attracts much attention due to the fact that it does not resemble a solar roof at all. It represents a 2-in-1 product that consists of solar panels and roofing material at the same time. The roof looks like a traditional steel roof and is as powerful as conventional solar panels.
"I am very happy with my roof. It looks amazing and my friends and other people had not seen anything like this before. In fact, you cannot tell I have solar. It looks like a beautiful metal roof."
What about the energy production?
According to Patrick, during the first year, the roof produced 9500 kWh out of which only in July the solar system generated around 1500-1700 kWh.
"In winter it depends on the amount of snow. The benefit of the solar roof is that when we have plus degrees the snow melts easily, the roof gets clear, and electricity production increases," he added.
Roofit.Solar is now in Sweden
As an award winning integrated solar roof solution, Roofit.Solar offers full packages of solar systems, including solar batteries, solar inverters, and other necessary devices.
Learn more about our products – Click Solar and Double Seam – here.
Wondering why go solar with Roofit.Solar? Here is a few reasons:
Have aesthetically-pleasing roofs that combine the traditional Nordic metal roof design with solar technology
Enjoy decreased energy bills
Contribute to the protection of the planet
Last but not least, become a "proconsumer", by producing your own clean energy for yourself and your loved ones!
To get started with your solar journey and for customised rooftop solutions, contact with us today!