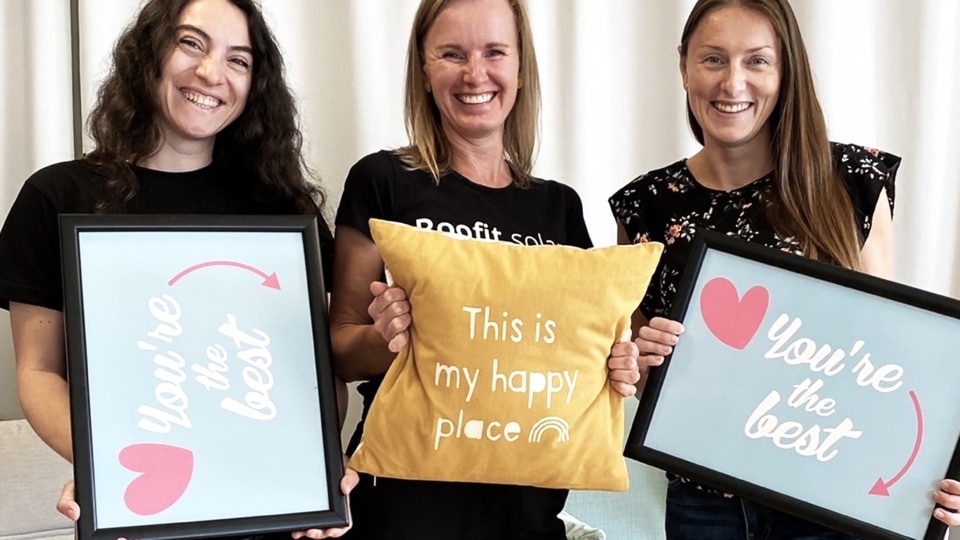 Building a company with strong values and a mission is no easy task. From the very first day of Roofit.Solar, our goal has been to reflect our concern and love for the planet and people in everything we do, including, of course, our team! As we grew over time, it became clear that the dreams and aspirations that brought us together and strengthened the bonds between us, needed to be discussed and communicated more clearly to keep us aligned. That's how Roofit.Solar's People and Culture team was born. 
To introduce the Roofit.Solar People and Culture team, we interviewed Reet Neemoja, our People and Culture Team Lead. We asked her five questions that sparked an inspiring discussion on topics ranging from values to company culture.
First, let's find out more about when and why the team was formed and who the team members are.
Meet Roofit.Solar's People and Culture Team
At the end of 2021, Roofit.Solar was on the verge of expanding into Sweden and Germany, and increasing production. With its growth came the need for new team members and hiring processes requiring significant effort. 
In a sense, it was not just a matter of growing but also of managing the growth. Pre-recruitment and recruitment were only part of the process. The other key steps were to align our aspirations and values across a much larger team and develop the culture to support us in achieving our ambitious goals.
To meet the challenges of team and culture development, we welcomed a new role – the People and Culture Lead – in March 2022 and the People and Culture team was formed in Summer 2022. The aim was to scale the self-managed way of working and maintain the supportive team spirit while doubling the team size in nine months. Let's meet the team:
Reet Neemoja

– People and Culture Lead 

Kadri Lõhmus

– Office Lead & People Operations Specialist 

Heidi Hansar

– People Engagement Specialist

Tea Mariamidze – People Engagement Specialist & Technical Writer (currently on maternity leave as of March 2023)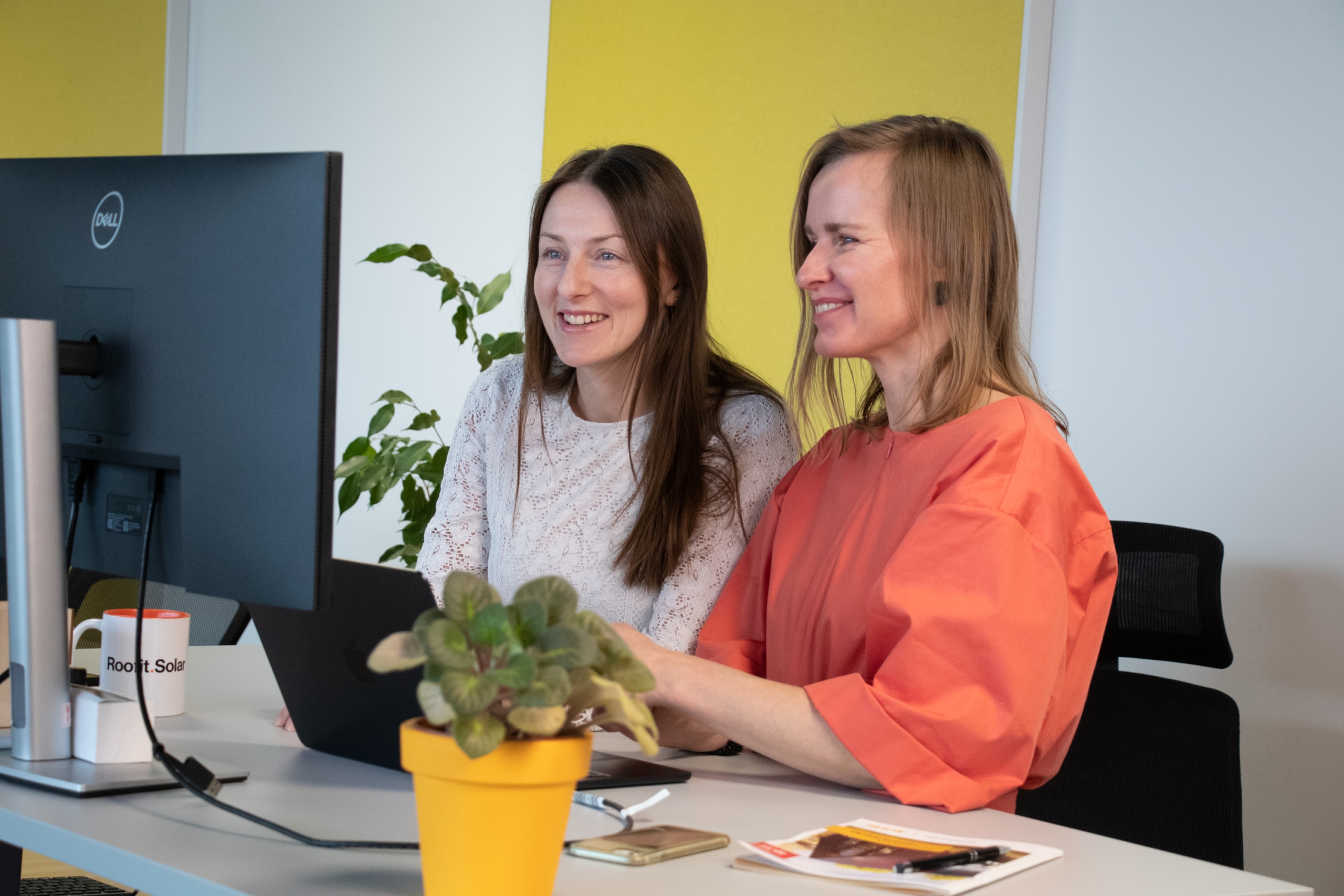 In March 2022, Roofit.Solar welcomed Reet Neemoja as the People and Culture Lead. Her role was to support the rapid growth of the team from 30 to 70 people by the end of the year and to help the team to unite behind a common purpose and values to achieve the company's ambitious goals. 
Reet is a person who constantly seeks growth and does not limit herself to one area. After pursuing a career in human resources in the aviation industry and later on in what was then the largest IT company in the Baltics, Reet decided to change direction. She studied psychology in the US, worked as a therapist there, and upon her return to Estonia started her own consulting company based on requests from former colleagues.
That is when her path crossed with Roofit.Solar. 
After starting as a team coach for Roofit.Solar, the company soon offered her a full-time position. Impressed by the innovative and good-looking green tech product, the values of the leadership, and the openness of the team, she felt a strong fit with her personal calling and values.
"The cause of Roofit.Solar was calling me!" 
Reet Neemoja
Her rich background, international experience, expertise in building teams from the ground up, and training as a therapist and coach help her to work effectively with team members and succeed in her career. On a side note, Reet also worked for an EU project in Kosovo in 2011 and 2012. She gained valuable experience in witnessing how a country was rebuilt after the war. 
We asked Reet five questions to get a better understanding of the priorities, work, and goals of the People and Culture team.
1. The People and Culture Function was established in Summer 2022, and the main goal was to manage the growth. Other than that, what were the main objectives, and what's on the agenda for 2023?
Even before Roofit.Solar was founded, Andri Jagomägi, the company's founder, today the Chairman of the Advisory Board, had a vision of a bossless organisation – a teal organisation. Empowering people to take ownership of their roles is embedded in our company's DNA.
To maintain a flat, self-managing way of working in a rapidly growing company, we needed to set certain frameworks. The first step was to define our values and purpose together as a team. Last summer we came together for a summer camp where we had long discussions in larger and smaller groups to share our personal values and gradually find the common ground and define the Roofit.Solar values – the guidelines for how we do things in Roofit.Solar.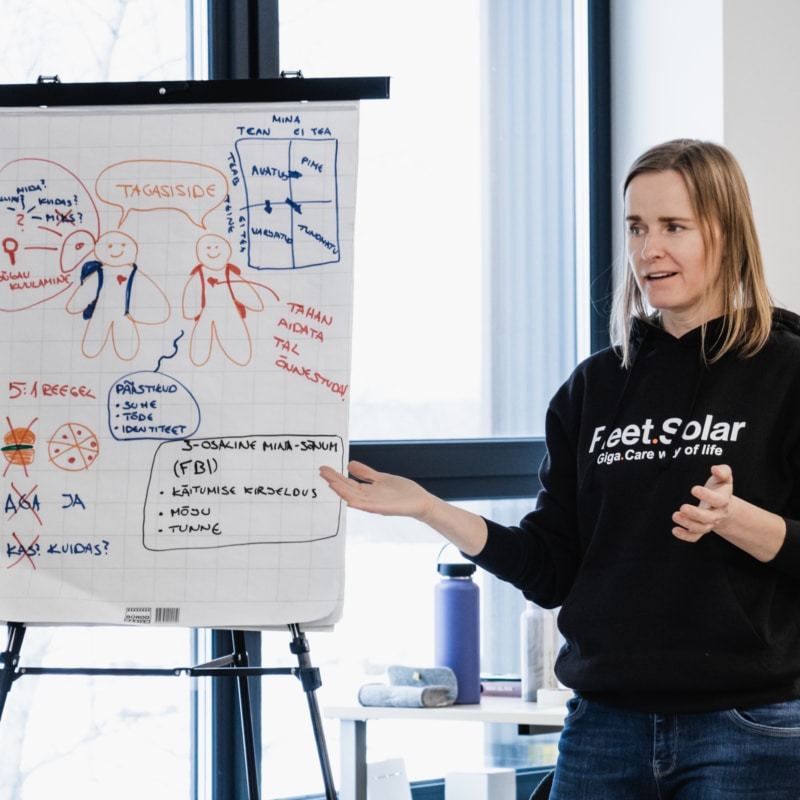 Along with the values we opened the discussion for defining our purpose. This was even more challenging than the values discussions and the debates lasted until October when we finally settled on a purpose statement that simply and clearly captures why Roofit.Solar exists: "For a cooler planet". 
The third step in the process was to define and align our short and long term goals within and across teams. As a result of creative dreaming and detailed analysis, we managed to get our strategy for the next 3 years on a 1-page canvas in early 2023.
To support the flat organisation with a spirit of self-empowerment, our current challenge is to deepen the feedback culture in Roofit.Solar. In 2023, our priority will be to work on how we give and receive feedback. This requires an attitude of trust and caring, which are two of our care values, as well as good listening and self-expression skills. This year we want to focus on developing these skills to support each other in our personal growth and to grow together as a team to be able to achieve our big goals.  
2. Speaking of corporate values, what are Roofit.Solar's values? How do we live them as a team?
We have defined four values that guide our decisions and actions. First, 'Impact.Passion'. The passion we have to change the world, make things better, and simply help build a cooler planet. For example, there was once a discussion about using a different metal because it would allow us to certify our products in one of our potential markets. But we decided not to use it, simply because although it was more climate-resilient in that region, it was not green to produce. To me, this is a great example of "Impact Passion" and how we apply our values to different processes.

'Design.Devotion' is about innovation and aesthetics – smart and beautiful go hand-in-hand at Roofit.Solar! We are geeks for quality, efficiency, and beauty. This means we focus on every detail in the process. We hired Heidi for the position of People Engagement Specialist, because, in addition to her great qualities, she stood out from the other great candidates by coming to the job interview with a big bowl of oranges, thus adding the "dot" to Roofit.Solar 🙂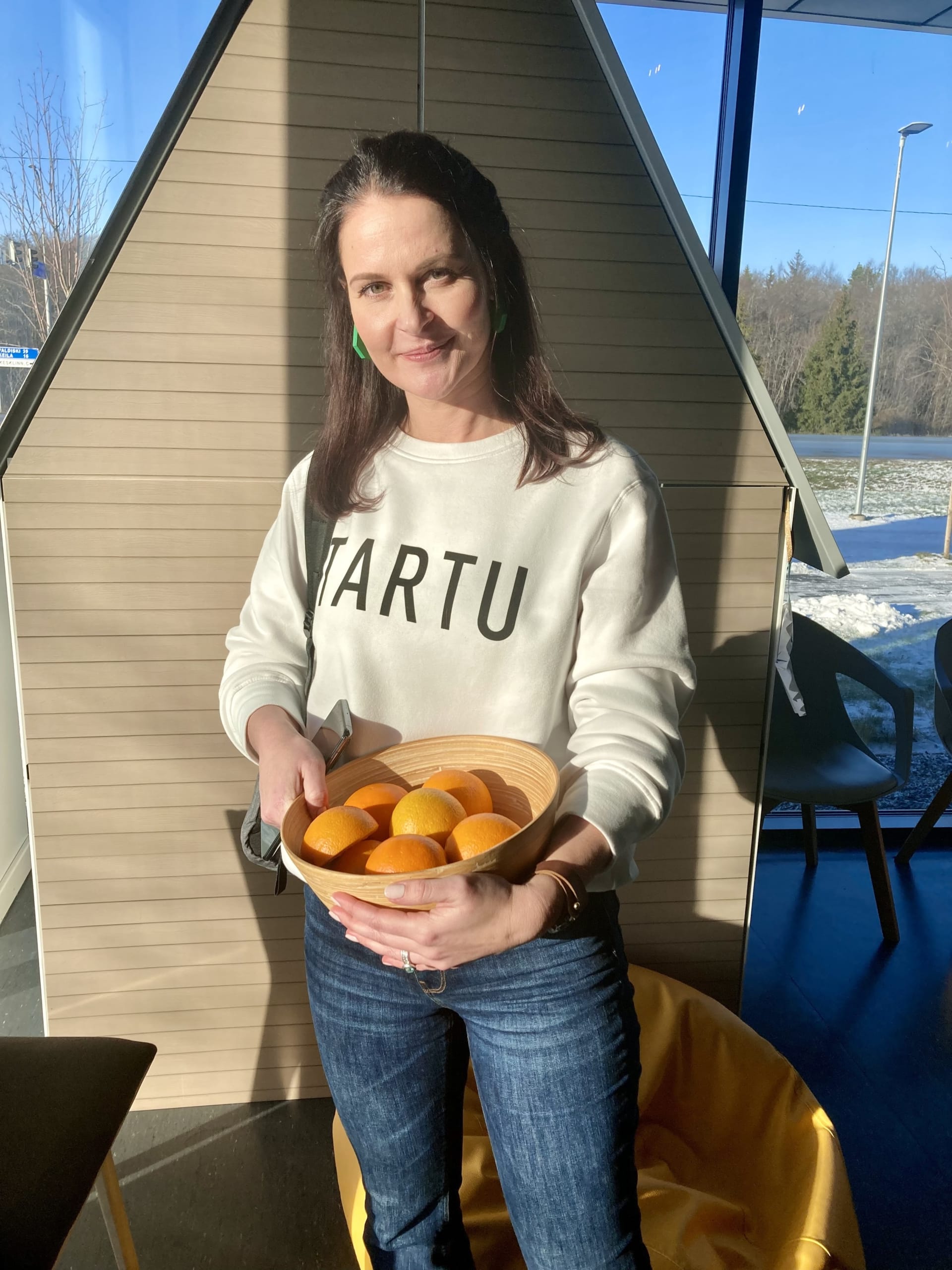 The third value is 'Mega.Trust'. As I mentioned earlier, Roofit.Solar is a teal organisation. We do not have rigid control functions in place. This means that we build trust by being accountable and trusting each other as experts in our fields. This is where the feedback is crucial – we need to listen to each other and dare to express our insights, even if they are challenging, because that is how we grow. 
Last but not least, our fourth value we adhere to is 'Giga.Care'. We are there when someone needs help. We always acknowledge each other in our weekly team meetings and celebrate personal and team successes.
At Roofit.Solar, our values go beyond the company. They are embedded in all departments and processes, from production-related decisions to team events.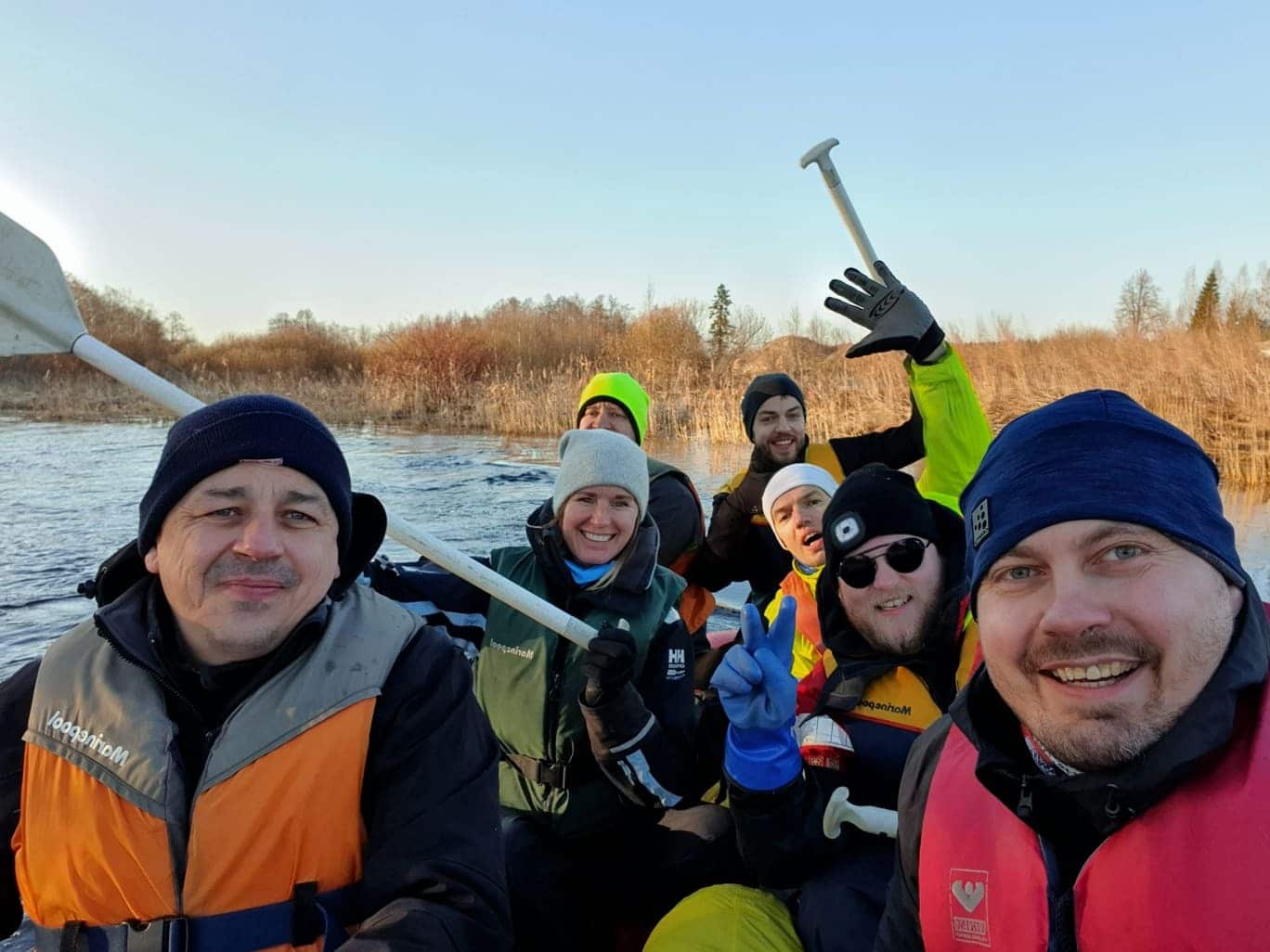 3. What makes Roofit.Solar different in terms of culture?
First of all, Roofit.Solar is a bossless company with no rigid control functions in place. Leaders provide direction, but they do not micromanage.
We are purpose-driven, and we mean it. In our day-to-day work, we are constantly thinking about how we can reduce our carbon footprint. Quality and efficiency improvements are a regular process to reduce waste and lower production costs. We reuse materials and packaging. Our team is very inventive!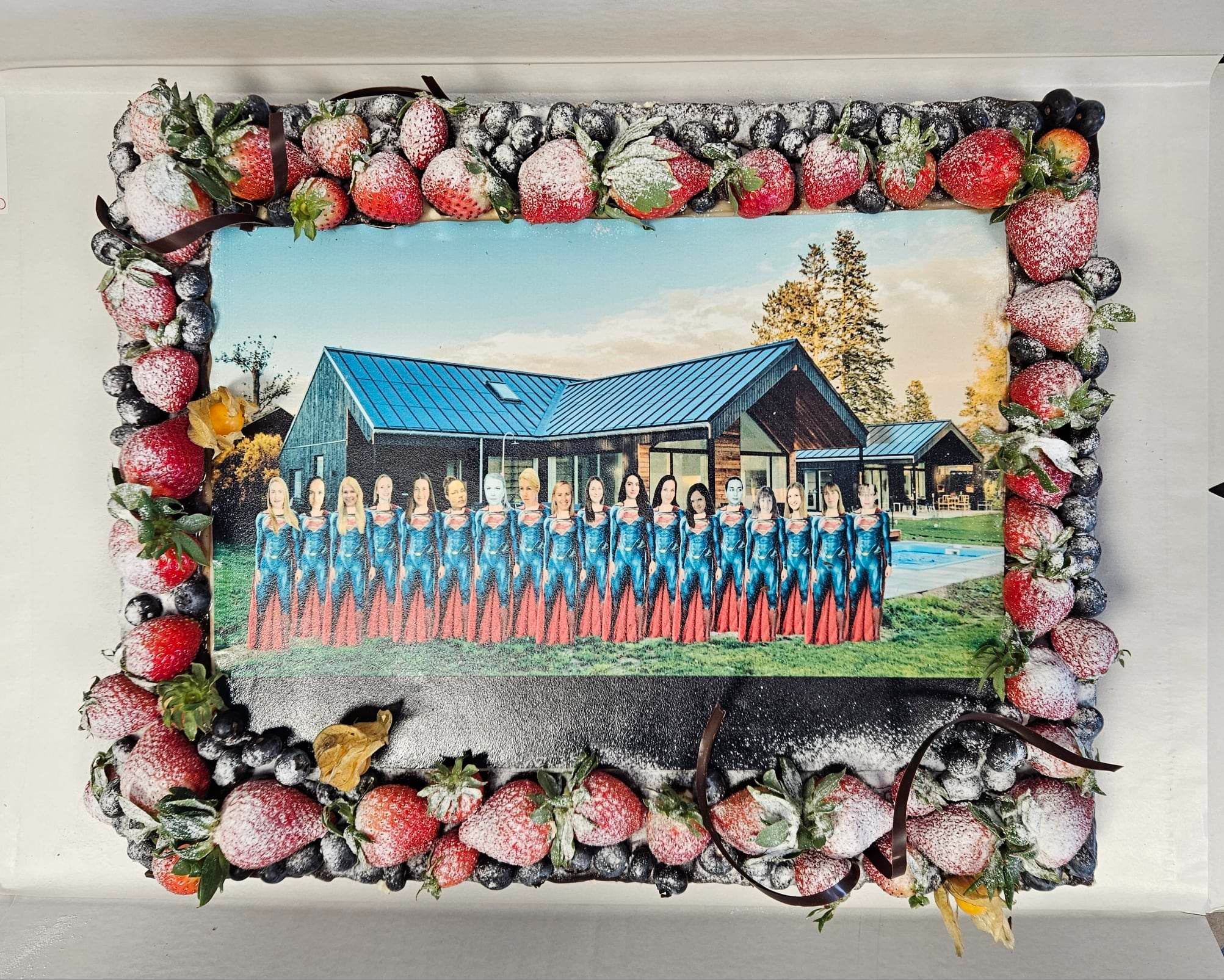 4. Roofit.Solar has two other offices in Germany and Sweden, and the team has doubled in size in 2022. How does the People and Culture team manage internal communication and boost engagement as the team grows?
We are happy that our team is growing, but it is also a challenge. To better manage internal communication, we're taking it step by step.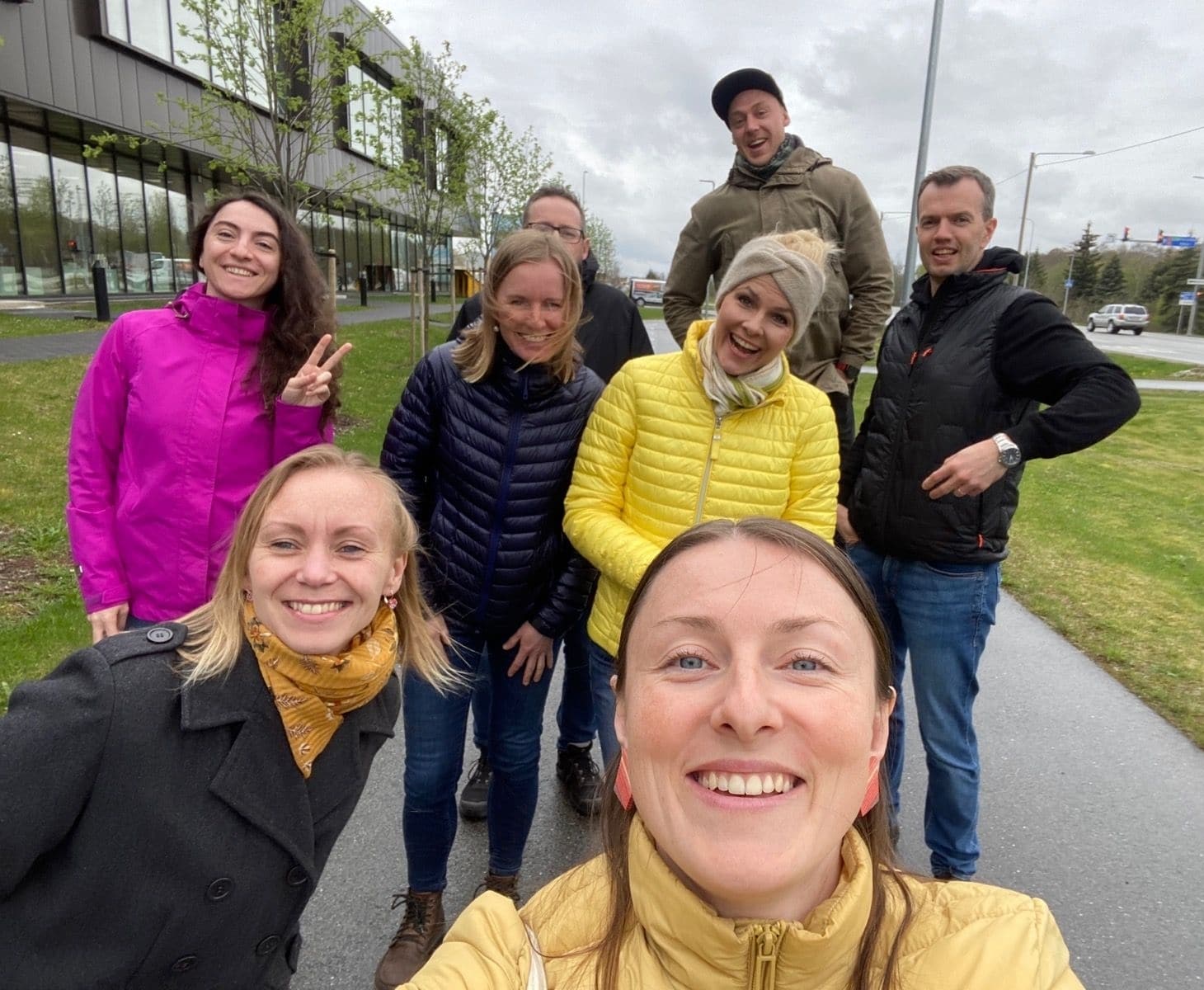 The first thing we do is to invite all the team members to Estonia for an onboarding week within the first few months of joining the company. We also visit our offices. For example, Helen Anijalg, our B2C team leader from Estonia, and I visited our Stockholm office in January 2023 and the trip to Germany is planned for the beginning of April.
And of course team events. We co-create our team events together with a group of enthusiasts from different teams, taking into account the wishes and interests of our people, and organising events that everyone in the team can enjoy!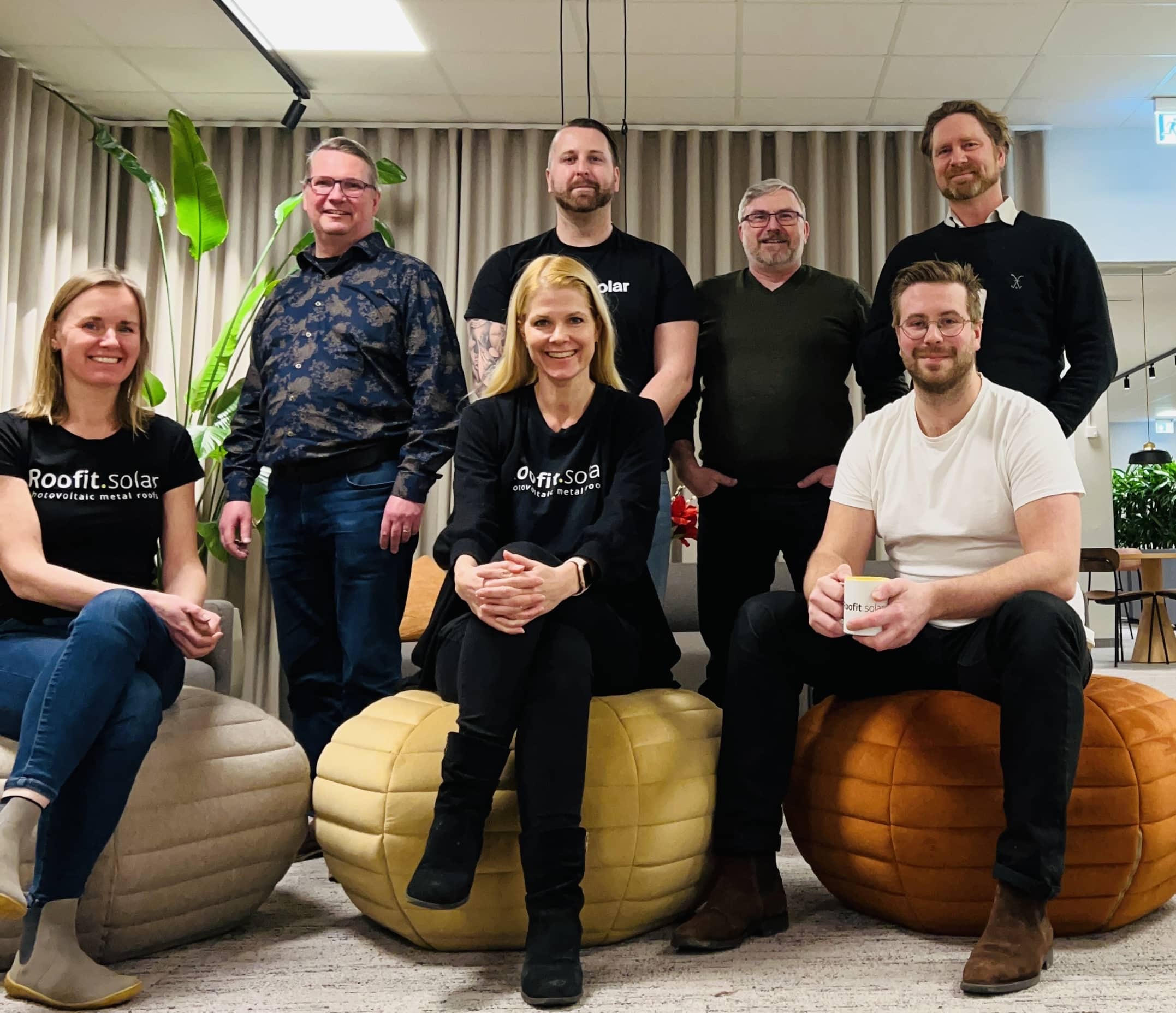 5. What's in store for the team in terms of culture and engagement?
When I first joined the team, my first goal was to support the company growth by leading the talent acquisition and bringing the best talent on board to our various and very specific roles. As the team grew rapidly, we also needed more efficient people processes and tools to manage the growth. So, we implemented people data management software shortly after the people team was formed. 
What's on our agenda for 2023 is to deepen the feedback culture through workshops and discussions on the topic, with the aim of making feedback conversations a common everyday practice. Another big topic on the agenda is opening the conversation: "What is leadership at Roofit.Solar?" We want to maintain our self-managing culture and at the same time we see the need for better coordination between and within teams as they grow.
Within the People team we are also working hard to improve and streamline people processes so that we have more time for people. As a certified coach, I would like to have more time for 1:1 coaching to support the personal development and growth of our people.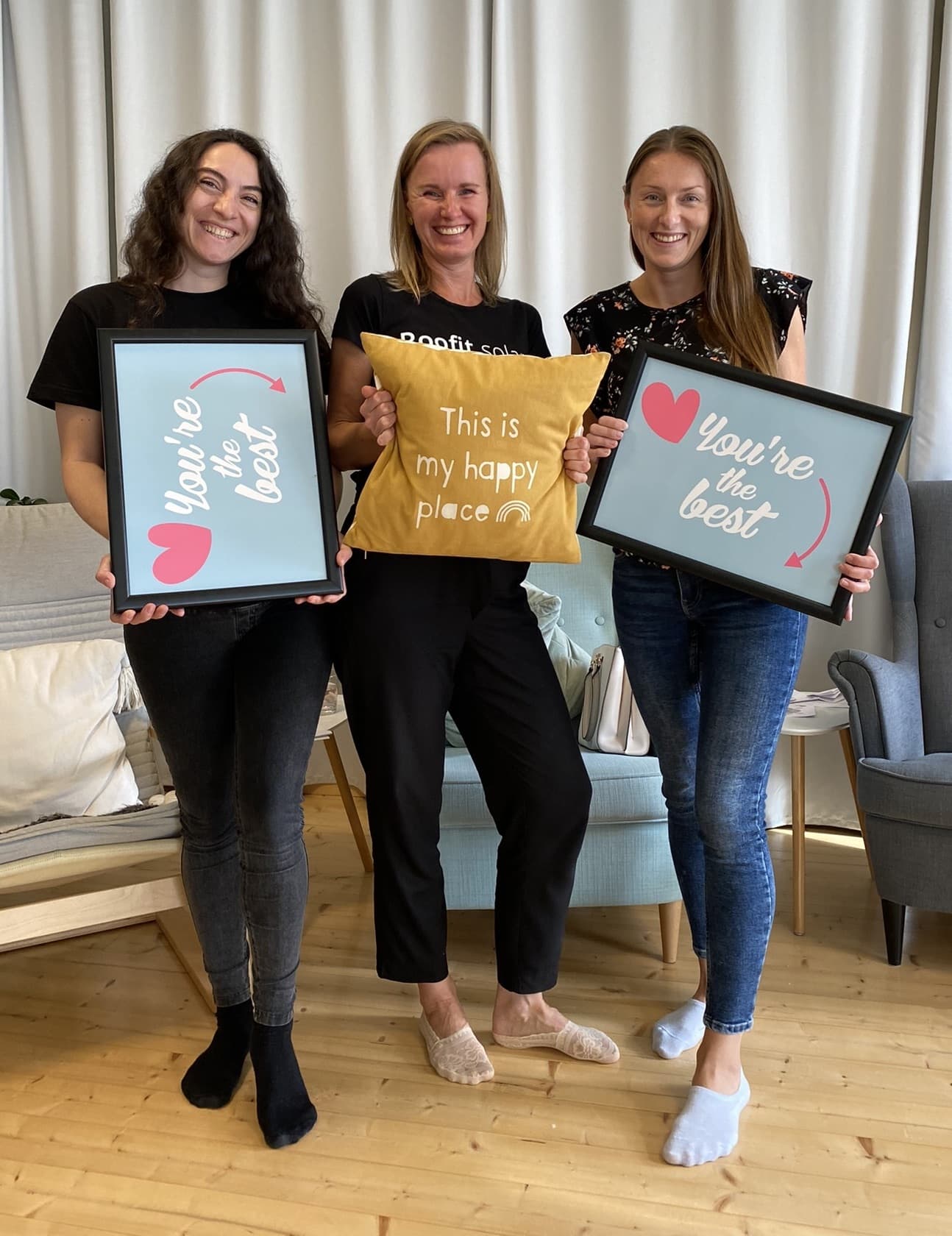 I think we have achieved quite a lot as a team that was formed less than a year ago and there is still a lot to keep up with the needs of a company that is growing three times a year and wants to keep that pace for years to come. Our priority is to ensure that we don't lose sight of our purpose that underpin it and that we continue to live by the values that we have defined and agreed upon together.
Want to help to build a cooler planet as part of a fast-growing cleantech company?
We are growing, and we mean it!
If you:
Dream of being part of a purpose-driven company that has recently raised

€6.45 million in a  funding round

Want to advance your career in clean tech

Know how to lead yourself and create value in collaboration with others, Roofit.Solar is where you need to be –  c

heck out our current vacancies on our

Career

page!
We look forward to welcoming you to our team soon. Let's work together for a cooler planet!